CMMG Resolute 100 MKW-15 Semi-Automatic Centerfire Rifle 458 SOCOM 16.1″ Barrel Black Salt Bath Nitride and Black Collapsible
$1,400.00 & Free Shipping
Compare
Free shipping on orders over $300!
Satisfaction Guaranteed
No Hassle Refunds
Secure Payments
Description
CMMG Resolute 100 MKW-15 Semi-Automatic Centerfire Rifle 458 SOCOM 16.1″ Barrel Black Salt Bath Nitride and Black Collapsible for sale
The CMMG Resolute 100 MKW-15 Rifle comes with a 16-inch barrel and is designed for balance, accuracy and maneuverability. This rifle caters to your intended needs and customization. Whether you're defending your family or looking to bring out your best at the range, the Resolute keeps going when you need it most.
Features:
Barrel: 16.1″, 1:14 twist, Medium Taper, 416SS, SBN
Muzzle Device: CMMG SV Brake, threaded 5/8-32
Gas Port Location: Carbine Length with SLR Adjustable Gas Block
Receiver: Billet 7075-T6 AL Mid Size upper, Billet 7075-T6 AL Lower
Hand Guard: CMMG RML15 M-Lok hand guard
Finish: Hard Coat Anodized Receivers and Hand Guard
Charging Handled: CMMG Standard Mid-Size
Pistol Grip: CMMG A2
Butt Stock: CMMG M4 with 6 Position Receiver Extension
Trigger: CMMG Single Stage Mil-Spec Style Trigger
Trigger Guard: Integrated Into Lower
Safety Selector: CMMG Mil-Spec
Magazine: 10rd CMMG Modified Lancer Magazine
Weight: 8lbs 4oz(unloaded)
Length: 33.7″ (stock collapsed)
NOTE:  The 458 SOCOM magazine has been modified to function properly with 10rds of 458 SOCOM, but will still hold 30 rounds of 5.56 ammo. We cannot ship this magazine to any location that restricts magazines with capacity greater than 10 rounds.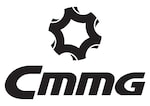 Made In United States of America
Specifications
Product Information
| | |
| --- | --- |
| Cartridge | 458 Socom |
| Capacity | 10+1 Round |
| Weight | 7.125 Pound |
| Overall Length | 33.7 Inches |
| Barrel Length | 16.1 Inches |
| Twist | 1:14 |
| Threads | 5/8″-32 |
| Hand | Right |
| Youth | No |
| Barrel Contour | Medium |
| Action Type | Semi-Automatic |
| Stock Type | Collapsible |
| Stock Material | Synthetic |
| Stock Color | Black |
| Trigger Type | Single Stage |
| Safety | Selector |
| Threaded Muzzle | Yes |
| Barrel Finish | Black Salt Bath Nitride |
| Front Sight | None |
| Rear Sight | None |
| Frame Material | Aluminum |
| Muzzle Device | CMMG SV Brake |
| Scope Included | No |
| Frame Finish | Black |
| Magazine Style | Detachable |
| Country of Origin | United States of America |
Delivery Information
| | |
| --- | --- |
| Must Ship to FFL Dealer | Yes |
| Shipping Weight | 10.100 Pounds |