Anschutz 1761 HB MSR Bolt Action Rimfire Rifle 22 Long Rifle 21.4″ Barrel Blued and Walnut
$2,000.00 & Free Shipping
Compare
Free shipping on orders over $300!
Satisfaction Guaranteed
No Hassle Refunds
Secure Payments
Description
Buy Anschutz 1761 HB MSR Bolt Action Rimfire Rifle 22 Long Rifle 21.4″ Barrel Blued and Walnut Online
Anschutz 1761 HB Bolt action rifle is designed with the sporting shooter and hunter in mind, functioning as a magazine fed bolt-action repeating rifle. The 1761 features a new bolt design, specifically smoother operation while maintaining a short lift bolt. This design was based on two key elements, ergonomics and reliability. Anschutz opted to slightly increase the bolt lift from 53 to 60 degrees as a trade-off in order to move the locking lugs from the rear to the middle of the bolt. There is a new safety design as well, the safety mechanism is very similar to the older trigger system with the safety blocking the release of the catch link in the trigger, but Anschutz completely changed the way the operation switch functions. The 1761 HB MSR also has an MSR stock that will make target shooters feel at home.
Features
5061 two stage light trigger
MSR stock
21″ barrel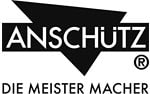 Made In Germany
Specifications
Product Information
| | |
| --- | --- |
| Cartridge | 22 Long Rifle |
| Capacity | 5 Round |
| Weight | 8.8 Pound |
| Overall Length | 37.4 Inches |
| Barrel Length | 21.4 Inches |
| Twist | 1:16.5 |
| Hand | Right |
| Action Type | Bolt Action |
| Stock Type | Field |
| Stock Material | Wood |
| Stock Color | Walnut |
| Trigger Type | Two Stage |
| Barrel Finish | Blued |
| Case Included | No |
| Scope Included | No |
| Length of Pull | 13 Inches |
| Country of Origin | Germany |
| Included Mounts | No |
Delivery Information
| | |
| --- | --- |
| Must Ship to FFL Dealer | Yes |
| Shipping Weight | 12.137 Pounds |