European American Armory (EAA) calls itself "the world's leading importer of European firearms," and the company has a track record of bringing high-quality and affordable products into the U.S. market. One of its best collaborations is with Turkish manufacturer Girsan, which has resulted in a line of shotguns and handguns, including M1911, 92 and High Power types, as well as its own unique designs.
The latest EAA/Girsan handgun partnership is the MC 14T, a blowback-operated .380 ACP pistol that uses a double-action/single-action trigger mechanism. A Girsan-made .380 pistol called the "MC 14" was previously imported into this country, but the new MC 14T is a totally new design. From its external lines, it's obvious the handgun, with its open-top steel slide and alloy frame, takes its inspiration from the Beretta 86. The "T" in the model designation means the MC 14T has a tip-up barrel design, just like the Beretta.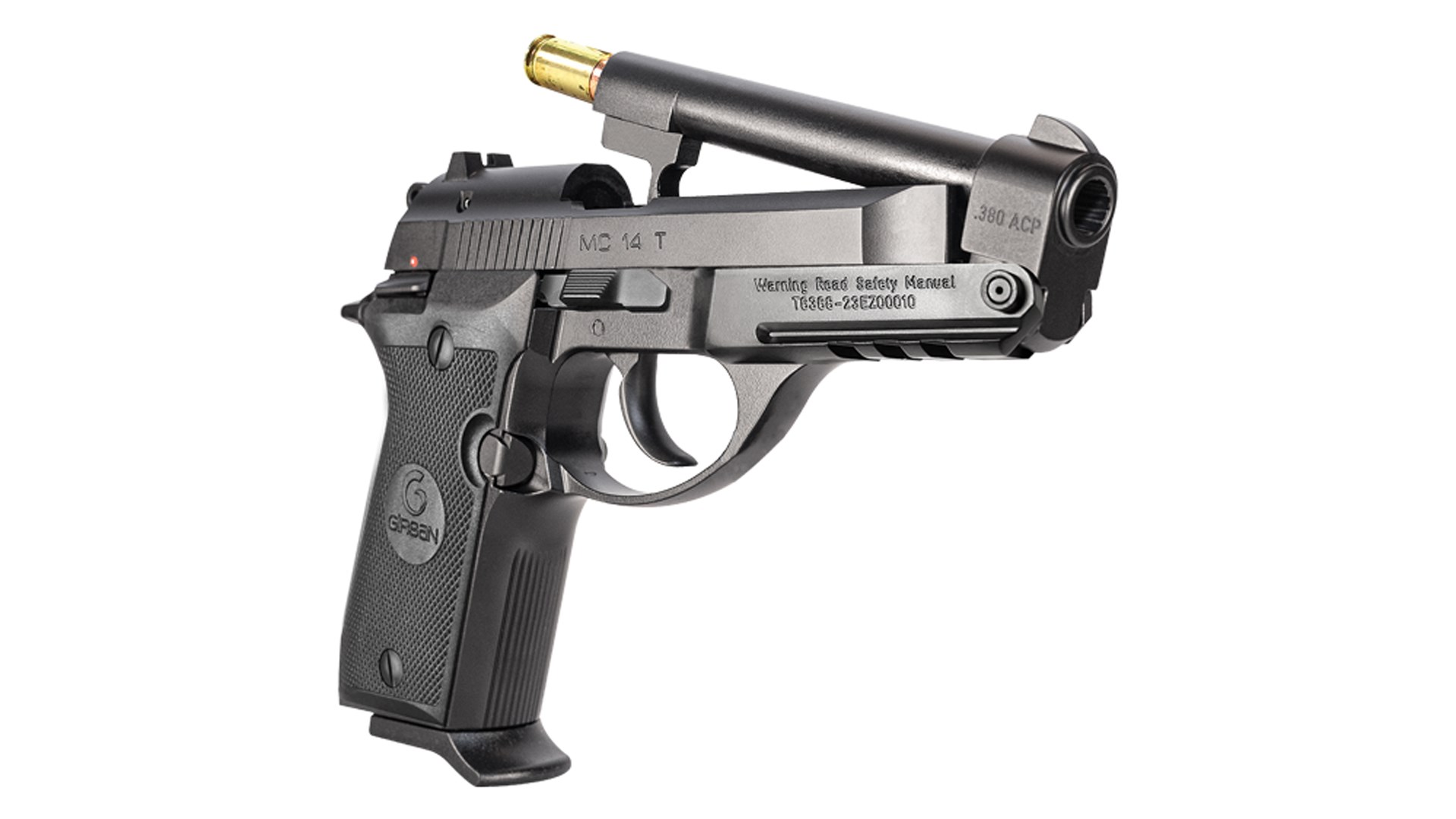 The tip-up barrel design of the MC 14T means you don't have to rack the slide to load and unload the pistol.
The tip-up barrel design of the MC 14T means that you never have to rack the slide to chamber the first round. This has several advantages. It makes loading and unloading easier for those with hand-strength issues. To unload, you simply tip the barrel up and remove the live cartridge. Once you load the chamber, you can still insert a full magazine, resulting in "plus one" capacity.
Girsan's MC 14T has a manual safety lever positioned on both sides of the rear of the frame, which can be engaged when the hammer is down or can be used to carry the pistol "cocked and locked" with the hammer cocked and the safety engaged. Internally, the pistol has an automatic firing pin block safety, which will only allow it to fire when the trigger has been fully engaged. This means the MC 14T can be safely carried with the hammer down on a loaded chamber, with the first round fired after a double-action trigger pull.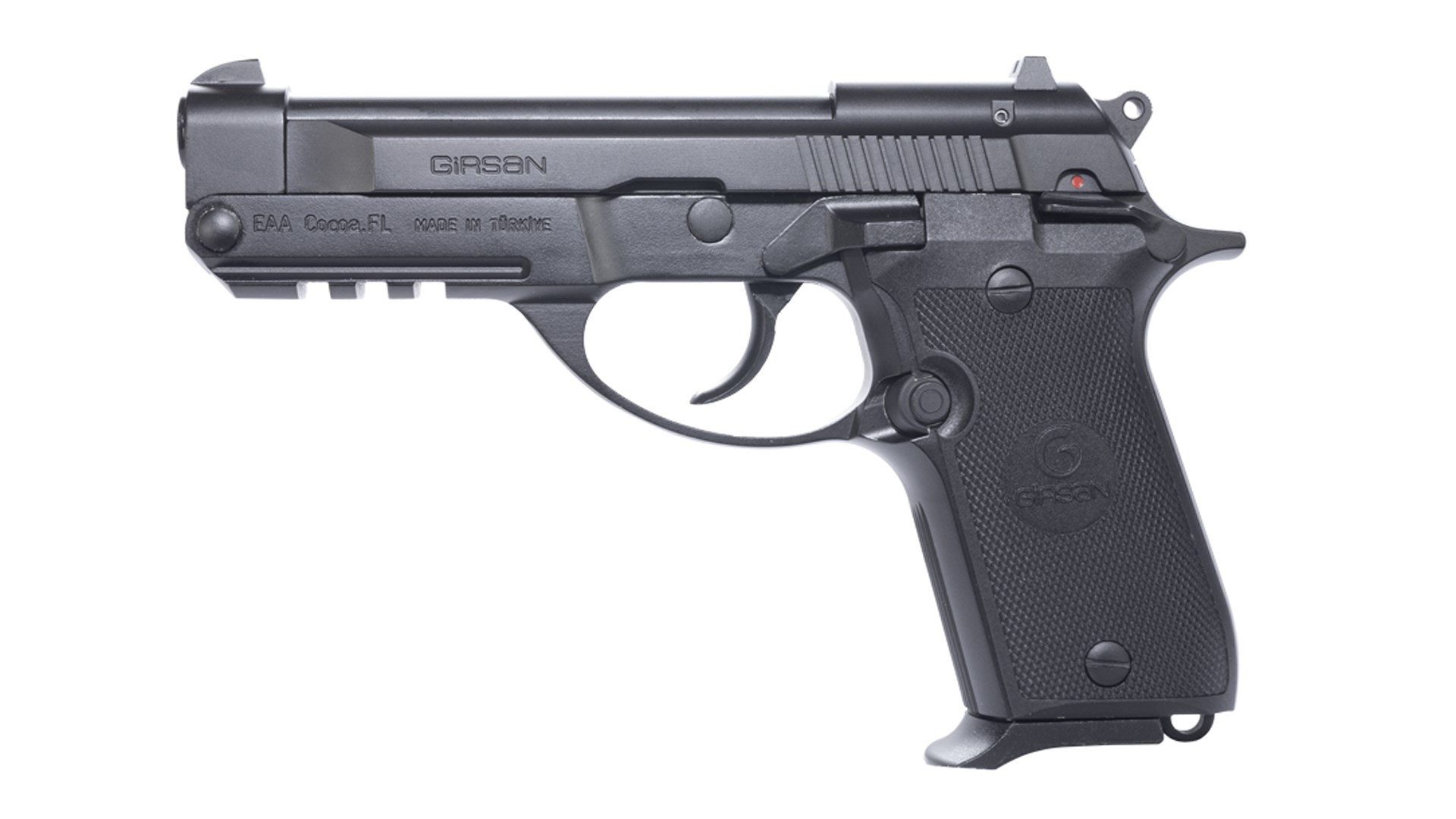 Classic lines mean modern features, with the MC 14T's accessory rail and 13-round magazine.
Girsan didn't let iconic lines prevent the MC 14T from having modern features. The pistol has a three-slot M1913 Picatinny accessory rail on the frame's dust cover and uses a double-stack magazine that has a capacity of 13 rounds. The MC 14T has an overall length of 6.8" with its 4.5" barrel and weighs 22.4 ozs.
While the MC 14T is currently only being offered with a black finish, expect the model to be available in the other finish options Girsan offers on its handguns in the future. The MC 14T has a MSRP of $498. For more information, visit eaacorp.com.