Pedersoli Springfield Trapdoor Single Shot Centerfire Rifle 45-70 Government 22″ Barrel Blued and Walnut Straight Grip
$1,800.00 & Free Shipping
Compare
Free shipping on orders over $300!
Satisfaction Guaranteed
No Hassle Refunds
Secure Payments
Description
Pedersoli Springfield Trapdoor Single Shot Centerfire Rifle 45-70 Government 22″ Barrel Blued and Walnut Straight Grip for sale
Springfield Rifle: at the end of the Civil War (1865), the war department had to replace the excellent muzzle loading muskets with metallic cartridge rifles. Between 1865 and 1866 appeared the first transformation of a muzzle loading Springfield musket made by Allin and in 1868 the first "Trapdoor Rifle" was built, further modified in 1870; three years later a new rifle in the .45-70 caliber answered to all the exigencies. During the following 20 years quite a big number of Springfield Trapdoor rifles have been manufactured, among them also many versions with smooth barrel for cadets, for the target shooting and destined to the Officers. The Springfield rifle is a typical gun of the American soldiers, including General Custer. It equipped the troops also during the Spanish-American War (1898-1899). Davide Pedersoli Co. is pleased to be able to offer flawless reproductions which follow the originals perfectly and blend traditional gunsmith's handcraft arts to state of the art technology.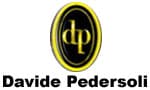 Made In Italy
Specifications
Product Information
| | |
| --- | --- |
| Cartridge | 45-70 Government |
| Capacity | 1 Round |
| Weight | 7.27 Pound |
| Overall Length | 41.3125 Inches |
| Barrel Length | 22 Inches |
| Twist | 1:22 |
| Hand | Ambidextrous |
| Youth | No |
| Barrel Contour | Octagon |
| Action Type | Single Shot |
| Stock Type | Straight Grip |
| Stock Material | Wood |
| Stock Color | Walnut |
| Trigger Type | Single Set |
| Threaded Muzzle | No |
| Barrel Finish | Blued |
| Front Sight | Blade |
| Rear Sight | Adjustable |
| Frame Material | Steel |
| Scope Included | No |
| Frame Finish | Blued |
| Fluting | No |
| Country of Origin | Italy |
| Included Mounts | No |
Delivery Information
| | |
| --- | --- |
| Must Ship to FFL Dealer | Yes |