Charles Daly Triple Threat Shotgun 18.5″ Barrel
$1,899.00 & Free Shipping
Compare
Free shipping on orders over $300!
Satisfaction Guaranteed
No Hassle Refunds
Secure Payments
Description
Buy Charles Daly Triple Threat Shotgun 18.5″ Barrel Online | buy Charles Daly Triple Threat Shotgun 18.5″ Barrel near me
To meet consumer demand, the famous Charles Daly Triple Barrel shotgun has been configured as an awesome home defense or survival shotgun. Called the Triple Threat, it has compact 18.5″ barrels and the wood stock version features a removable butt stock for easy storage or to use as a pistol grip. This makes the Triple Threat portable, easy to maneuver in tight spaces and as potent as any shotgun around.
The Triple Threat is also available with a black synthetic stock, which is non-removable. Like all Charles Daly Triple Barrel shotguns, it also benefits from Rem Choke threaded interchangeable choke tubes, letting the shooter tailor the pattern options as the shooting situation demands. Barrel firing sequence for all Triple Barrel shotguns is right, top, left.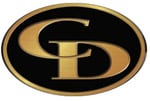 Specifications
Product Information
| | |
| --- | --- |
| Cartridge | 12 Gauge |
| Capacity | 3 Round |
| Weight | 7.1 Pound |
| Shell Length | 3″ |
| Overall Length | 35.5 Inches |
| Barrel Length | 18.5 Inches |
| Hand | Right |
| Chokes Included | Skeet, Imp Cyl, Mod, Imp Mod, Full |
| Youth | No |
| Action Type | Over/Under |
| Stock Type | Field |
| Stock Material | Synthetic |
| Stock Color | Black |
| Safety | Tang |
| Sights | Fiber Optic Bead |
| Barrel Finish | Black |
| Ported | No |
| Frame Material | Steel |
| Interchangeable Choke | Yes |
| Frame Finish | Black |
| Choke Type | Rem Choke |
Delivery Information
| | |
| --- | --- |
| Must Ship to FFL Dealer | Yes |
| Shipping Weight | 10.000 Pounds |