Browning BAR MK 3 DBM Stalker Semi-Automatic Centerfire Rifle 308 Winchester 18″ Fluted Barrel Matte Black and Black
$1,500.00 & Free Shipping
Compare
Free shipping on orders over $300!
Satisfaction Guaranteed
No Hassle Refunds
Secure Payments
Description
Browning BAR MK 3 DBM Stalker Semi-Automatic Centerfire Rifle 308 Winchester 18″ Fluted Barrel Matte Black and Black for sale 
The roots of the Browning BAR run deep – going back to John M. Browning's first design for the U.S. military during the First World War. The sporting BAR's contemporary design offers shooters and hunters a lightweight semi-automatic rifle with refinements not present in the most popular modern sporting rifles, including a gas-piston design. The BAR MK 3 DBM customize the BAR design to offer shooters a detachable box magazine with a magazine well instead of the standard hinged floor plate design. The DBM model also comes with QD swivel cups (QD sling swivels included), 1913 Picatinny rail scope bases, and an 18″ hammer-forged barrel (an optimal length for a multipurpose rifle chambered in the venerable 308 Winchester cartridge). The best part is that you get all of this in a package that weighs in just a hair over 6½ pounds.
Browning rifles consistently produce the most accurate shot groups in their class. This is due in large part to the quality of their barrels. The BAR is built around a hammer-forged barrel in a thoroughly controlled and tested process.
The BAR relies on a gas piston design to operate its lightweight action. The gas piston design mitigates shooter-perceived recoil and reduces excessive carbon residue that other modern gas-impingement designs vent into the moving parts of the action. Like most modern sporting rifles, the BAR utilizes a multi-lug rotary bolt – a component that allows for a lightweight alloy receiver.
The BAR MK 3 feels and handles like the purpose-built hunting rifle it is – lightweight, quick to shoulder and point. Add in the benefits of a well-designed semi-automatic, and you get quick follow-up shots and less perceived recoil than with your standard bolt-action hunting rifles.
Features
Aircraft-grade alloy receiver drilled and tapped for scope mounts
Hammer-forged Barrel
Gas-operated autoloader
Multi-lug rotary bolt
Detachable box magazine with magazine well
Composite trigger guard and floorplate
Crossbolt safety
Composite Stock
Matte black finish
Overmolded gripping panels
Shim adjustable for cast on/off and drop at comb
Sling swivel stud for bi-pod
QD swivel cups
Swivels included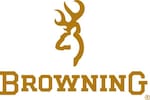 Specifications
Product Information
| | |
| --- | --- |
| Cartridge | 308 Winchester |
| Capacity | 10+1 Round |
| Weight | 6.62 Pound |
| Overall Length | 44.1 Inches |
| Barrel Length | 18 Inches |
| Twist | 1:12 |
| Hand | Right |
| Youth | No |
| Barrel Contour | Sporter |
| Action Type | Semi-Automatic |
| Stock Type | Field |
| Stock Material | Synthetic |
| Stock Color | Black |
| Trigger Type | Single Action |
| Safety | Crossbolt |
| Threaded Muzzle | No |
| Barrel Finish | Matte Black |
| Front Sight | None |
| Rear Sight | None |
| Frame Material | Steel |
| Scope Included | No |
| Frame Finish | Matte Black |
| Magazine Style | Detachable |
| Length of Pull | 14.375 Inches |
| Fluting | Yes |
| Included Mounts | Yes |
Delivery Information
| | |
| --- | --- |
| Must Ship to FFL Dealer | Yes |
| Shipping Weight | 15.930 Pounds |