Beretta 694 Sporting 12 Gauge Over/Under Shotgun 32″ Barrel Blued and Walnut Adjustable Comb
$4,500.00 & Free Shipping
Compare
Free shipping on orders over $300!
Satisfaction Guaranteed
No Hassle Refunds
Secure Payments
Description
Beretta 694 Sporting 12 Gauge Over/Under Shotgun 32″ Barrel Blued and Walnut Adjustable Comb for sale 
Designed and tested in collaboration with the Beretta Shooting Team, 694 is the new over-and-under platform designed specifically for competition shooting, with a precise objective in mind: to help shooters increase their success rate.
Thanks to a meticulous mechanical and ergonomic design process, the 694 represents a perfectly balanced over-and-under competition shotgun. Natural and immediate when shouldering, it features a precise swing and it's easy to control.
On the sporting version, the stock has been completely redesigned and features a widened blade and comb, and a lengthened pistol grip with palm swell in order to provide maximum comfort while ensuring the position of the hands is extremely natural and stable.
The new steel forend iron system improves the sensation when opening the gun, thanks to the redesigned geometry and the barrel hook, which is fitted with a replaceable latch that may be substituted by any Beretta Certified Dealer in order to maintain the owner's preferred loading configuration.
The forend coupling system has also been redesigned and now consists of a piston-operated stud in an advanced position, separate from the forend iron, and a self-regulating auget button.
The metallic surfaces, which are subject to overheating in continuous usage, have been drastically reduced, benefitting the shooter's hands. The newly designed, steel action has a modern, sporting look, and features side panels with a mirrored profile and diagonal lines underlined by a blue graphic design. The bottom of the action is decorated with Beretta's three arrows and 694 logo, again in blue, while the Nistan finishing lends it the typical matte grey color.
Thanks to its unique manufacturing process, Steelium is the barrel production technology which enables Beretta tri-alloy steel to become a true ballistic gem. Deep drilling, cold hammer forging and vacuum distension provide the steel with mechanical characteristics that are ideal when superior ballistic performance has to be achieved.
The Steelium Plus barrels boast an internal tube profile with a highly elongated progressive triple cone that varies with the length of the barrel, reaching as far as 300 mm from the muzzle.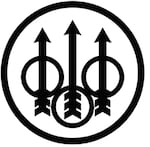 Specifications
Product Information
| | |
| --- | --- |
| Cartridge | 12 Gauge |
| Capacity | 2 Round |
| Weight | 7.8125 Pound |
| Shell Length | 2-3/4″ and 3″ |
| Overall Length | 47 Inches |
| Barrel Length | 32 Inches |
| Hand | Right |
| Chokes Included | Cyl, Imp Cyl, Mod, Imp Mod, Full |
| Rib | Ventilated |
| Youth | No |
| Action Type | Over/Under |
| Stock Type | Adjustable Comb |
| Stock Material | Wood |
| Stock Color | Walnut |
| Trigger Type | Single, Selectable |
| Safety | Tang |
| Sights | Bead |
| Barrel Finish | Blued |
| Interchangeable Choke | Yes |
| Frame Finish | Silver |
Delivery Information
| | |
| --- | --- |
| Must Ship to FFL Dealer | Yes |
| Shipping Weight | 10.000 Pounds |