Winchester E-Tech Environmentally Friendly Shotshells
Winchester continues its tradition of innovation with the launch of its E-Tech environmentally friendly shotshell that utilizes wads made from biopolymers that are certified as home compostable.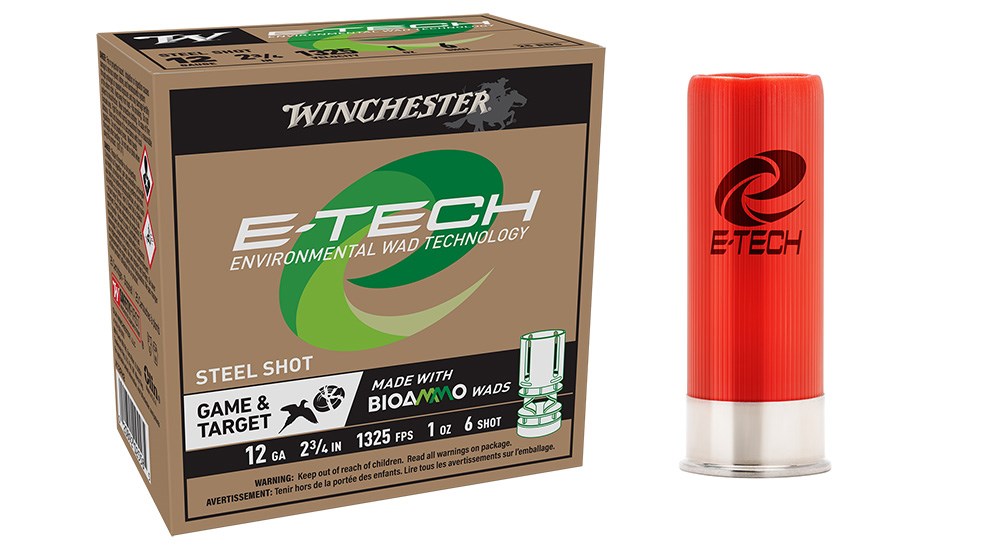 Designed for those that want to limit their use of plastics, E-Tech is loaded with BioAmmo's one-piece four-petal shot wad. Over time, the plant-based wads will degrade into natural elements. No need to sacrifice performance to reduce your impact on the environment: The wads have been extensively engineered to match the performance of traditional plastic components for uniform and consistent patterns.
E-Tech shotshells are currently available in 12-gauge, 2¾-inch, No. 7½ lead shot and No. 6 steel shot. For more information, visit winchester.com.