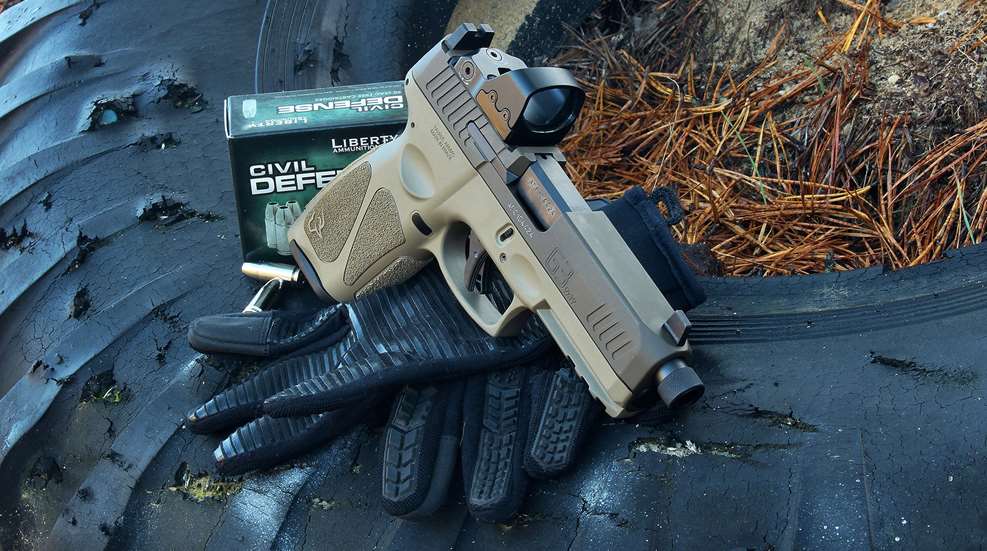 When you consider it, running a suppressor is fairly expensive. Between acquiring the tax stamp and purchasing a device, with the cost of miles of red tape built into it, your firearm budget for the year can be wiped out in one fell swoop. Although expensive, suppressors are becoming increasingly popular, so the market needs more affordable handgun options to host them. Taurus USA has a knack for identifying needs like these and, as a response, released its G3 Tactical, a quality pistol that comes with everything you need to run a can right out of the box.
As the name implies, the G3 Tactical is an extension of its already successful G3 lineup of 9 mm Luger pistols. This series of polymer-framed, striker-fired guns marks a giant leap in the company's renewed dedication to quality and innovation. Areas such as ergonomics, mechanics and controls took a significant upgrade and are more aligned than ever with today's shooters wants and needs, all while remaining affordable.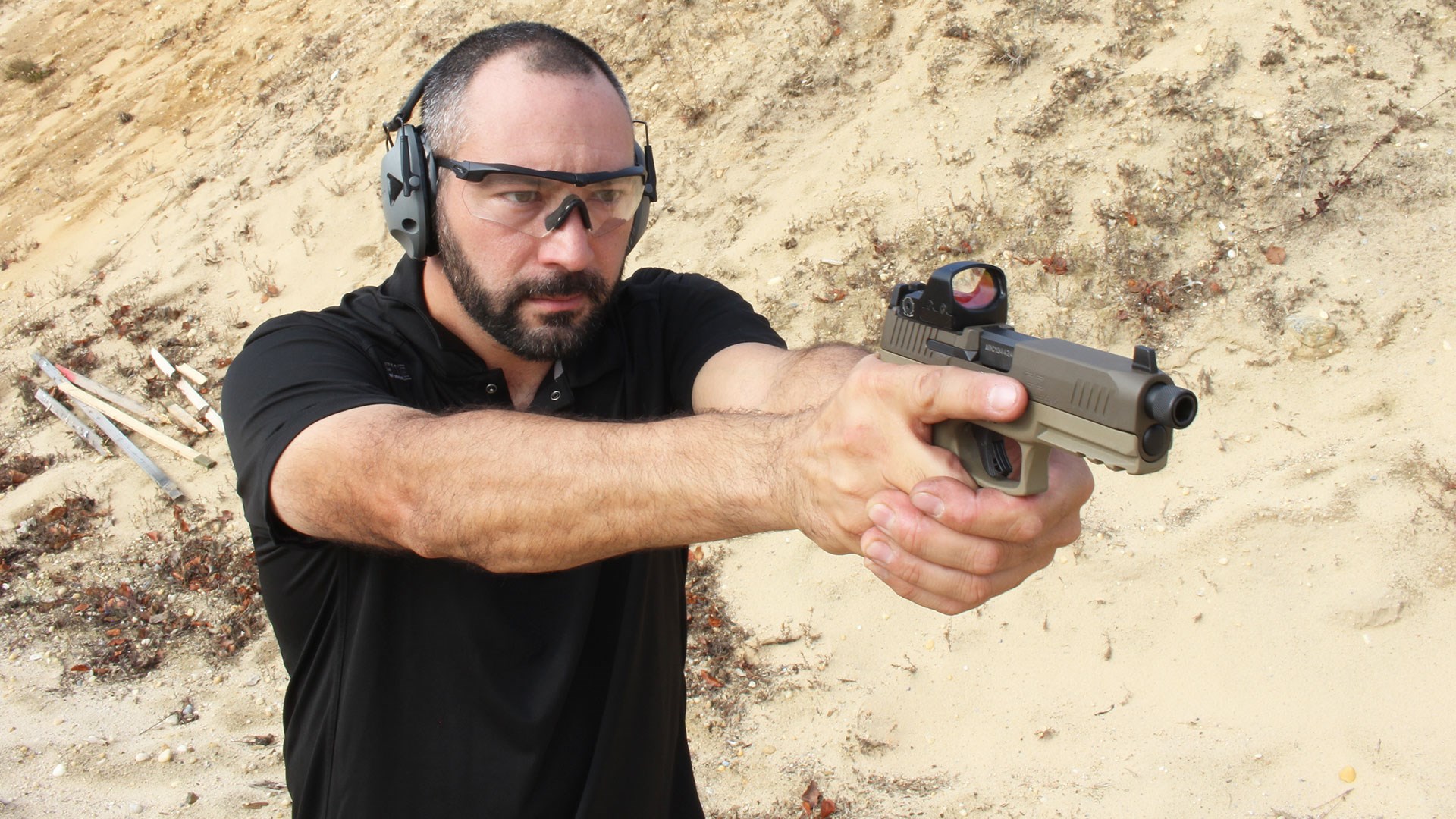 At the core of the G3 Tactical is a flat-dark-earth frame that is formed with the same grip texture and paneling scheme that has made the G3 series so popular. What I admired most was how carefully thought-out it was both in magnitude and location. Sandpaper-style surfaces do a terrific job of increasing purchase; however, it becomes uncomfortable to carry if overdone. Taurus keeps it to just the critical portions of the front and rear backstraps and the side panels. When I picked it up, my hands found support where they needed it without feeling like they were getting smashed against concrete.
Additionally, I was reunited with the indexing dimples featured on the G3 series. These four tiny dents (two on each side of the frame) incorporate with your thumbs and trigger finger, regardless of dexterity. Righties will find that their shooting thumb naturally lands on the rearward one on the left side, while the support thumb lands on the one in front. On the other side of the pistol, the same scheme provides relief for the area of your palm right behind your trigger finger and a tactile reference point for you to rest it on when you aren't shooting. Altogether, this configuration promotes consistency and safety, and the instructor in me always appreciates features like this.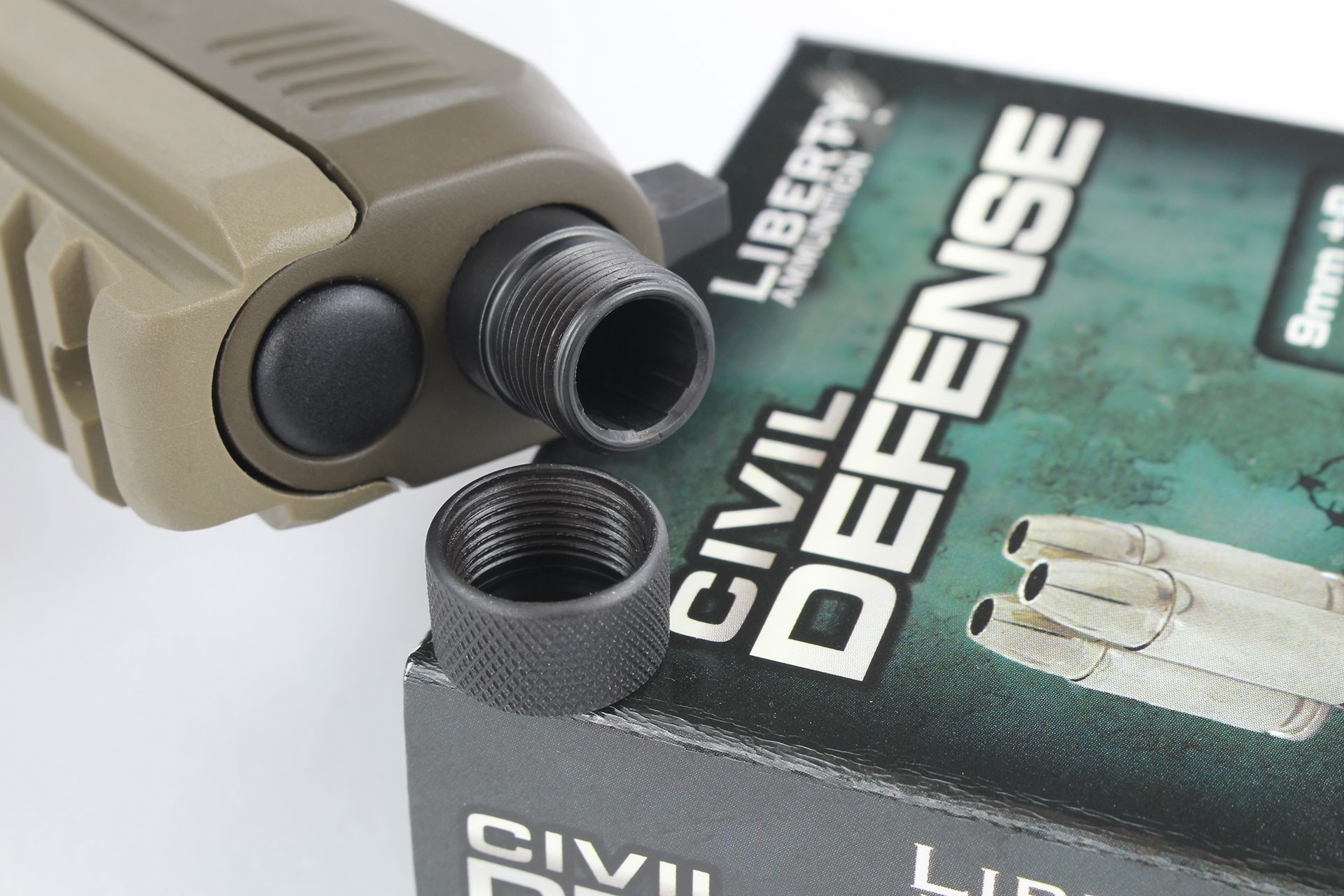 The frame is also home to refined controls that I found relatively easy to actuate, without having to go the oversized route. This ensured that everything stayed out of the way without creating a snag or fumble point when being hastily deployed into action. Although these parts are of critical importance, they do live in the shadow of the G3's trigger. Taurus did its homework and built the G3 series with flatter, wider triggers that break cleaner and nearly force a straight-back press. The G3 Tactical is no different, and it even carries the re-strike capability that allows a second chance on ammunition with a poorly seated primer. Although the conventional school of thought is to perform the immediate-action procedure (tap, rack, bang and assess), this will take advantage of a new shooter's instinct to merely press the trigger again.
Turning my attention to the slide, I was able to observe nearly everything that makes the Tactical what it is. For starters, it features an elongated barrel threaded in 1/2×28″ t.p.i. to accept an aforementioned sound suppressor. Arguably, one could also use this area to affix a compensator to help drive the pistol faster when noise is not a concern. With a device like that and a heavy flashlight mounted to the accessory rail, I bet it would feel like shooting a .22 LR. Naturally, adding a can will cause issues with sights, so this G3 comes with the T.O.R.O. treatment allowing for the simple installation of various red dot optics. This pistol also comes with suppressor height sights that co-witness with an optic for those that prefer iron sights. To keep things budget-minded, I mounted an Axeon MDPR1 mini pistol reflex red dot to my sample using plate number two and confirmed this was indeed true.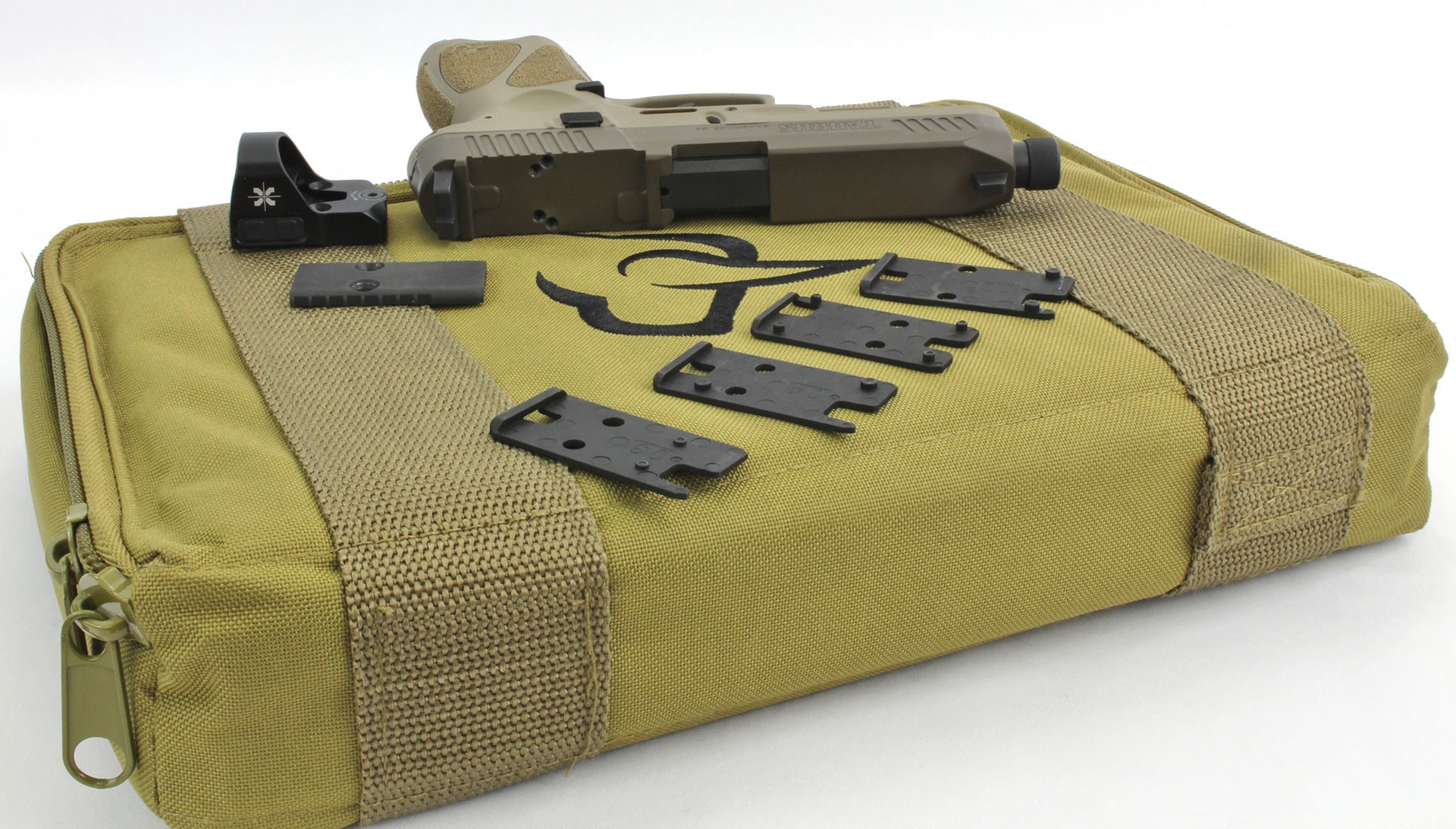 I selected Barnaul's steel-cased, 151-grain subsonic fodder and Liberty's hyper-velocity Civic Defense ammunition for my range day. My goal was to stress the pistol by feeding it both ends of the spectrum to see if it had adequate reliability. Both rounds are unique, as Barnaul's comes from a short line of steel-cased subsonic ammunition, while the lightweight Civic Defense is advertised to hit unheard-of velocities in 9 mm Luger. We will see shortly.
I began with a formal accuracy test and found that the G3 Tactical could produce 25-yard groups as small as 3.91″ when using the Barnaul ammunition, which is fantastic for an economy-themed round. Things only got better with the zippy Liberty ammunition, as five of these tiny 50-grainers could cluster as tight as 3.22″. I was also thoroughly impressed with their speed, as a string of 10 shots yielded a velocity average of 2,116 f.p.s.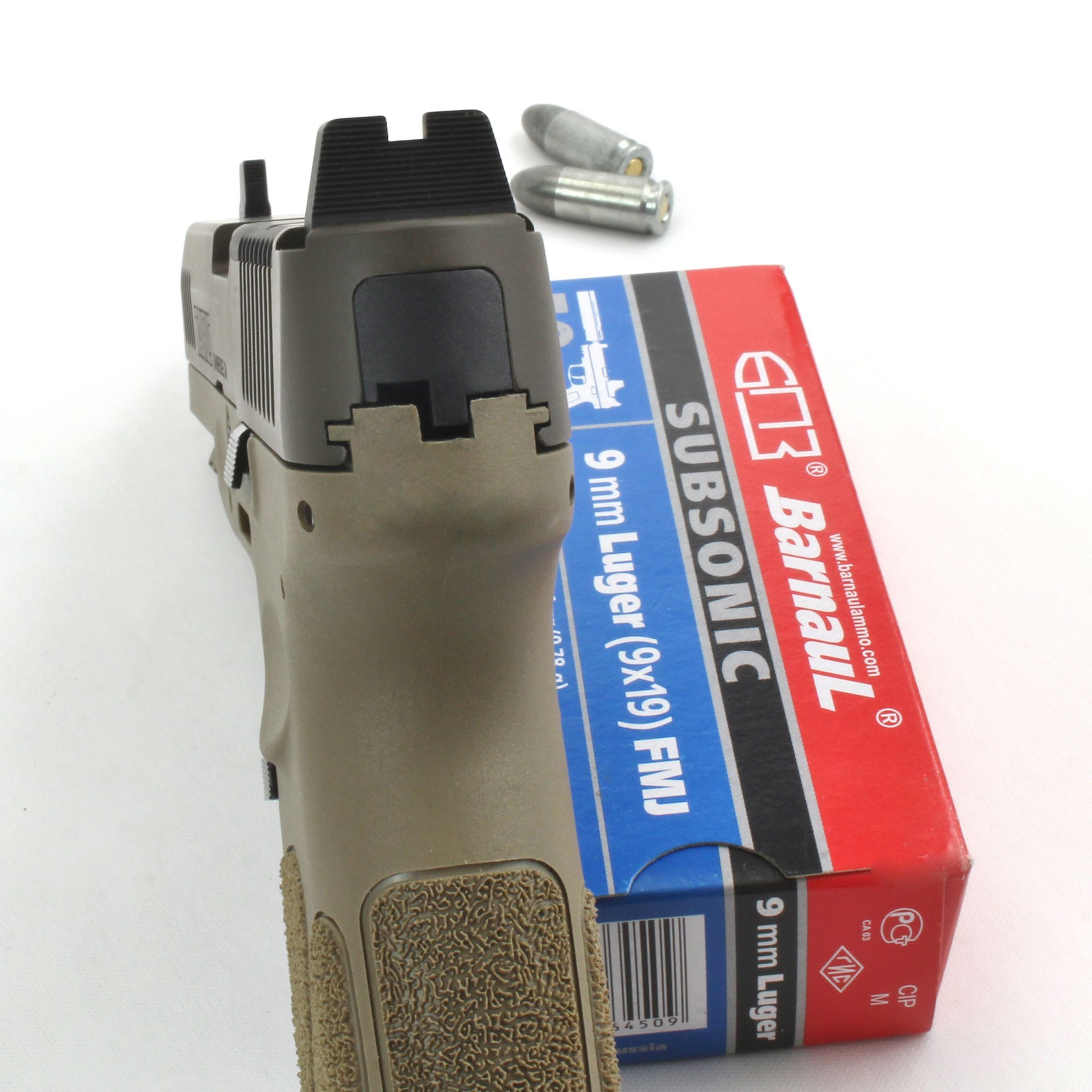 Satisfied with my groups, I finished dialing my zero and worked on a Caldwell AR-500 IPSC target. As I ran the gun as hard as I could, I took note of the mitigated recoil that both rounds provided and enjoyed rapid double taps and target transitions. I found the dot relatively easy to find, particularly when I used the iron sights to aid in locating it. During this portion of the test, I tried out every control and feature of the G3 Tactical except for the re-strike capability, because there wasn't a single malfunction to speak of.
The Taurus G3 Tactical certainly grabbed my attention as an affordable suppressor host that allows the everyday gun owner to experiment with different accessories as they find their way. It proved to be a solid performer and is built on a platform that has been around long enough to become familiar to my hands, which always scores bonus points in my book. I can give this pistol my highest recommendation to anybody looking to shoot suppressed, work with red dots, or simply wants a fun gun to take to the range. For more information, visit taurususa.com.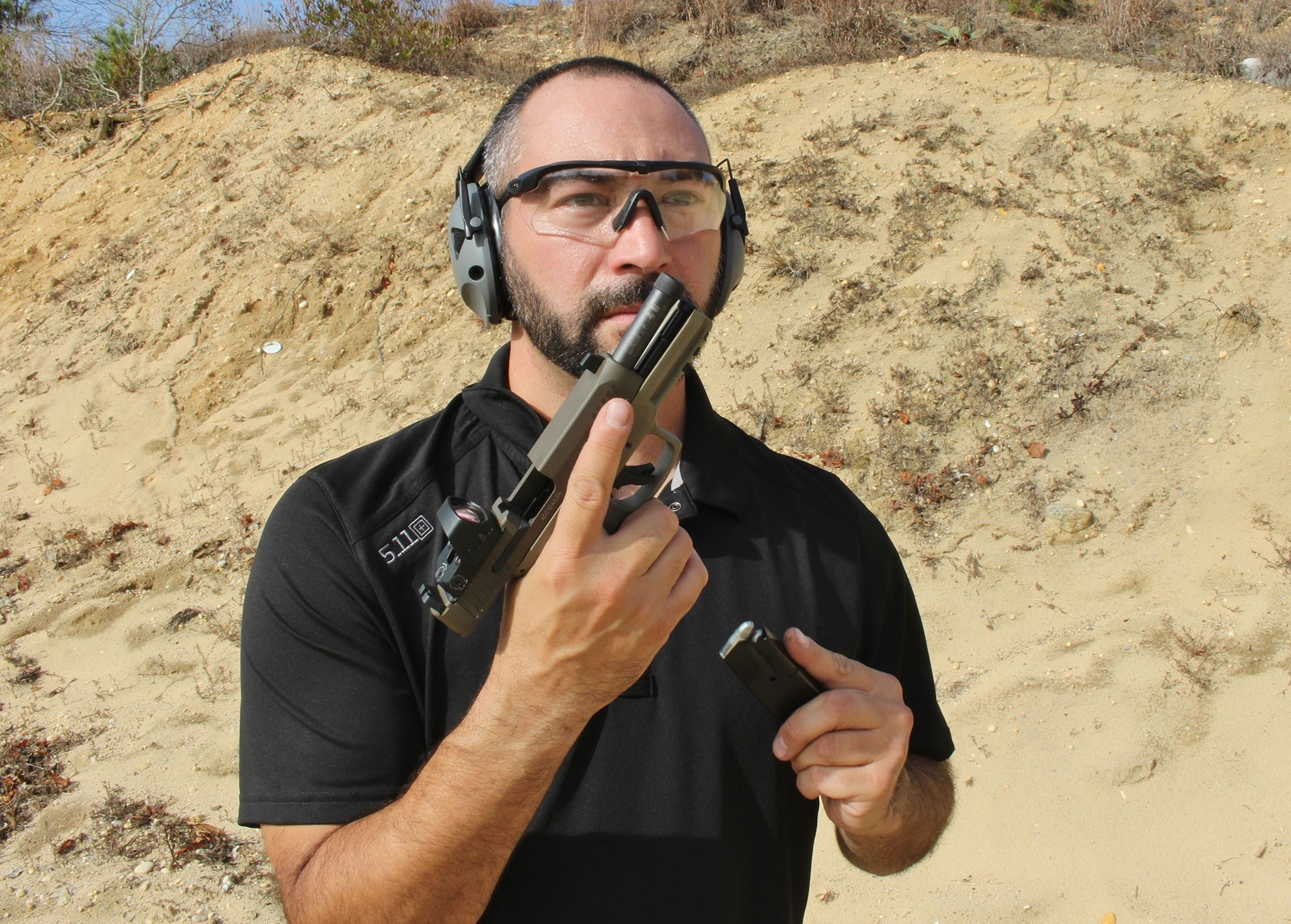 Specifications:
Manufacturer: Taurus USA
Model: G3 Tactical
Action Type: Recoil-operated, semi-automatic, centerfire pistol
Chambering: 9 mm Luger
Slide: Alloy Steel, Patriot Brown Cerakoted
Frame: FDE Polymer
Barrel: Steel, 4.5", six-groove, 1:10″ RH twist
Magazine: 17-round detachable box
Sights: Optic-height, drift adjustable
Trigger: Striker-fired; 5lb., 1oz. pull weight (tested)
Overall Length: 7.76″
Height: 5.38″
Width: 1.20″
Weight: 25.1 ozs.
Accessories: Two magazines, lock, optics plates, suppressor recoil spring/guide rod assembly, soft case, owner's manual
Suggested Retail: $589