Savage Arms 110 Carbon Tactical FDE
 Savage Arms 110 Carbon Tactical FDE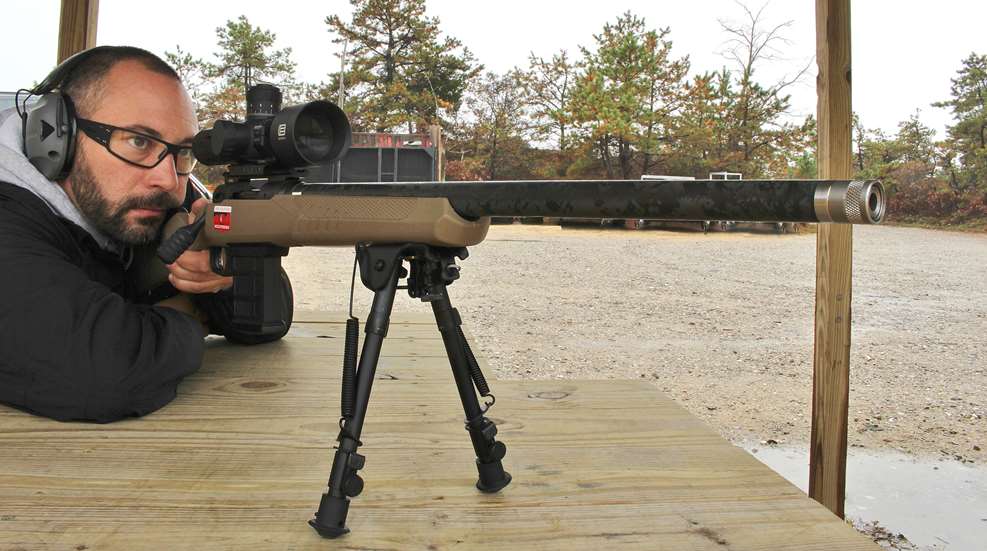 While tactics for any given operation are the subject of great debate, the experts all agree on one: swift deployment. Getting equipment into the fight as quickly as possible is paramount, and nothing expedites the process like weight-reduction. Lightweight rifles aren't anything new, and modern materials and manufacturing processes are yielding increasingly more nimble firearms by the day. One of the latest to enter the arena is the Savage 110 Carbon Tactical FDE, and I had an opportunity to spend some time on the range with one.
As the name implies, this rifle is an extension of the famed 110 line, known for its push-feed action that has a floating bolt head for lockup. Savage uses this mainstay as the base for many of its prestigious rifles because it's simple, reliable and remarkably accurate. Using its signature barrel nut, a 22" PROOF Research barrel is affixed to the action, laying the groundwork for a suite of features to satisfy the target shooter and tactical enthusiast alike. These elements include an oversized bolt handle, an AICS-pattern detachable-box magazine system and, of course, the legendary AccuTrigger.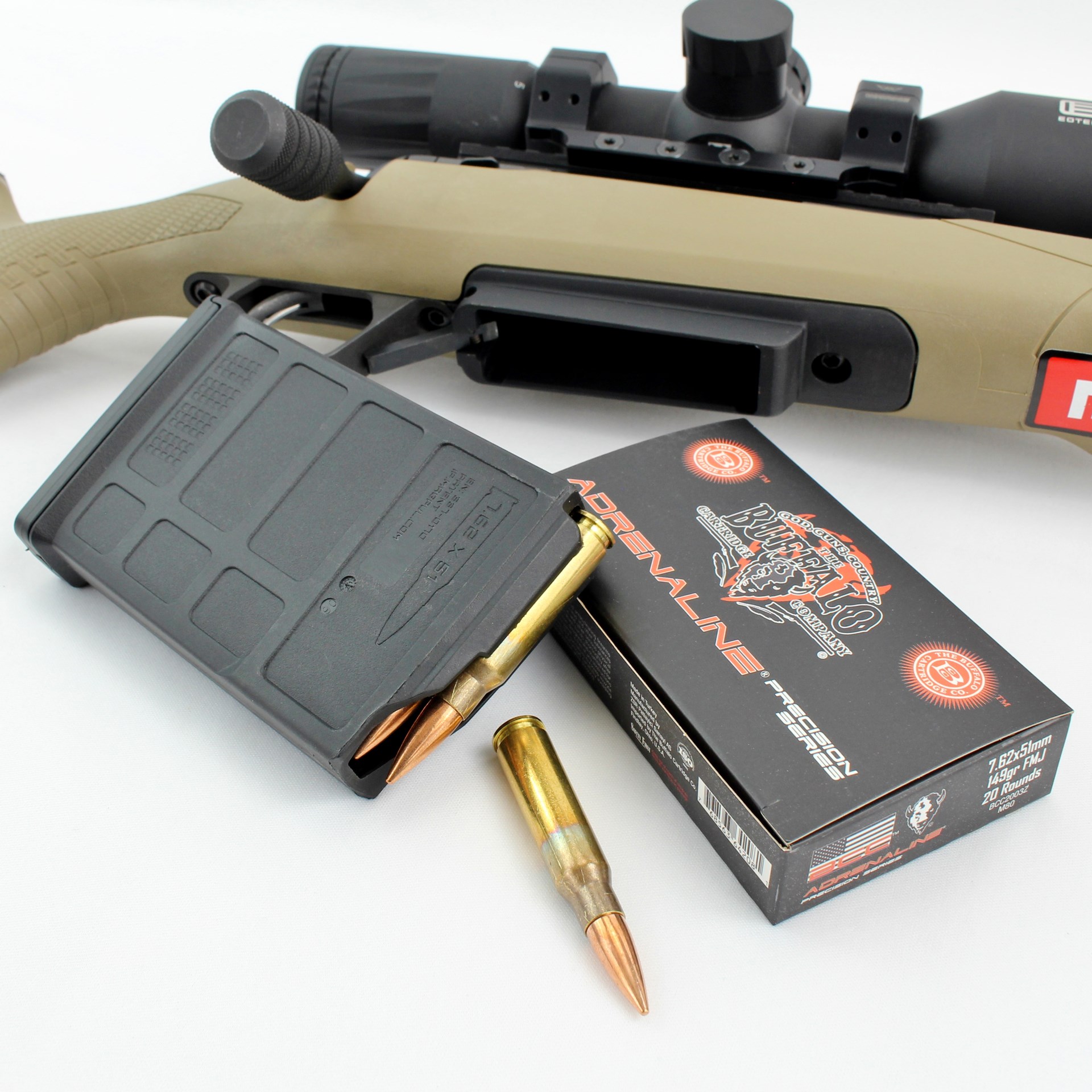 While the sum of these parts creates a consistent package, it would be useless if the barreled action wasn't properly fitted into a stock, and then that stock wasn't properly fit to the shooter. The Savage AccuStock handles both of these feats in one fell swoop. Securing the action along its entire axis, the specialized synthetic cradle squeezes the action and locks it securely into place for consistency, regardless of how many shots have been fired. The system is incredibly temperature-stable. Just like barreled actions, shooters come in all shapes and sizes, which is the premise behind the AccuFit system. Included with the rifle are four interchangeable spacers to adjust the length of pull to your unique size and preferred shooting position, as well as four different cheekpiece risers to position your eye directly in line with whichever scope you wish to mount. With that in mind, I put these parts aside and turned my attention to adding glass.
Shortened rifles of this nature fare best with scopes of a similar dimension. To that end, I selected an EOTech Vudu 5-25X 50 mm as my test optic. It made the most sense because it is one of the shortest 5-25X offerings on the market. Between the high magnification and the 34 mm main tube, this scope delivers everything needed to make accurate shots throughout the rifle's entire effective range. The 110 Carbon Tactical showed up with a pre-mounted 20-m.o.a. Picatinny rail, which was refreshing. There was no need to spend hours sourcing optic mounts at three different sporting goods stores. I can't tell you how many times that has happened.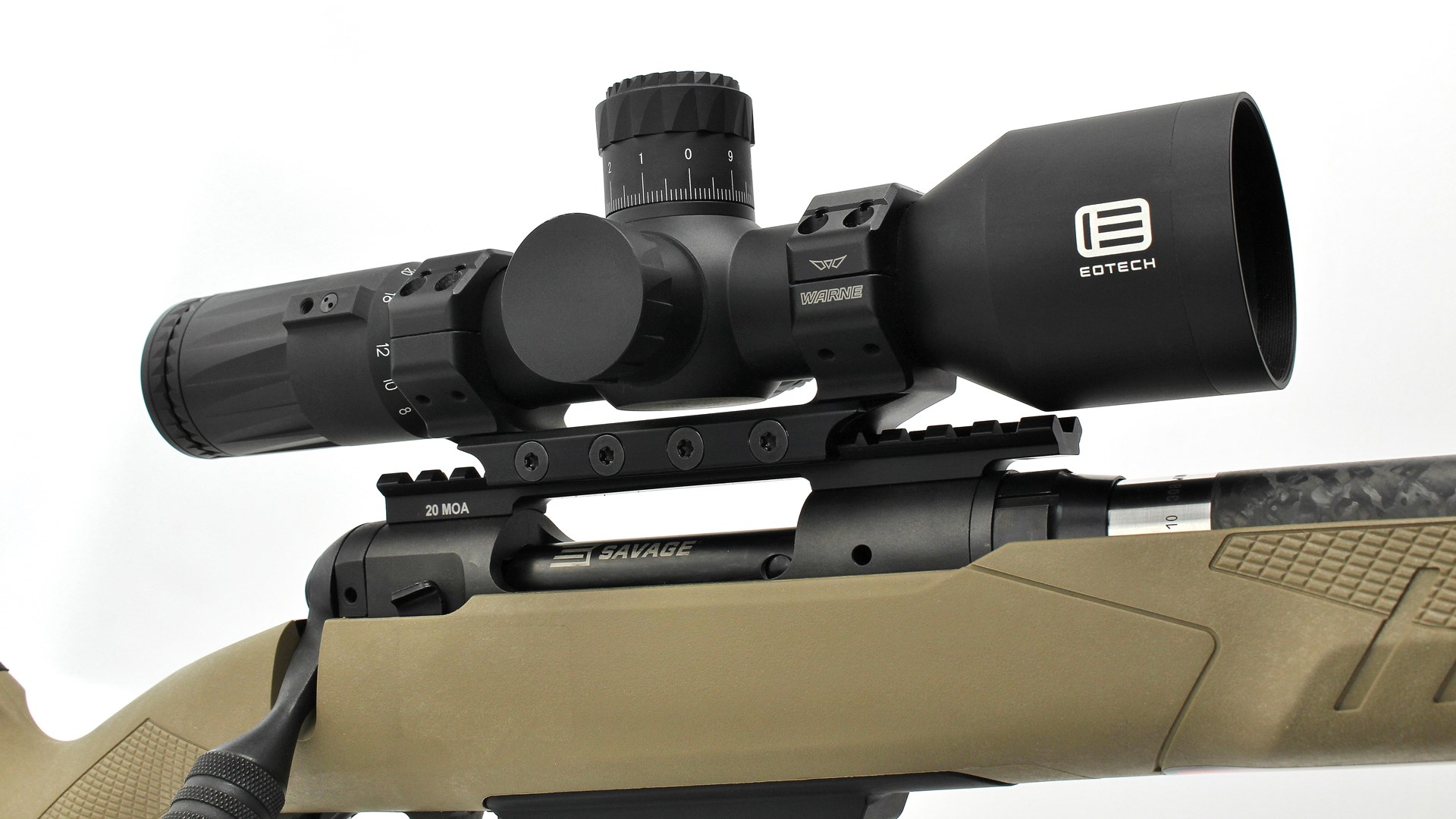 As my sample was chambered in .308 Win., the 20-m.o.a. slope will come in handy if and/or when it comes time to reach out. Using a Warne Skyline one-piece mount, I quickly and solidly attached the scope to the receiver and was looking down at one slick-looking rifle. The last accessory I added was a Caldwell XLA Bipod, as the Carbon Tactical rifle offered a forward sling point for easy attachment. My last task before hitting the range was to customize the rifle to fit me now that I've altered it, so with that, I swapped out the length of pull spacers and cheek risers to make it my own.
I set out for the range with a match-grade ammunition offering from Lapua and a practice load from the Buffalo Cartridge Company (BCC). Between these two types of ammunition, I had what I needed to conduct an accuracy test and get some high-volume plinking in. With a well-used Champion wedge bag supporting the rifle's rear, I fired five, five-shot groups from 100 yards. As predicted, the 167-grain Lapua load produced the most consistent groups, with some measuring as small as 0.81". The cumulative average of these loads was also impressive, as it came in at just 1.08" with groups no larger than 1.36". Although not built to deliver the results that the Lapua ammo printed, the BCC 147-grain rounds performed admirably for practice fodder, printing an average of 1.48", with some groups as small as 1.29". The most offensive grouping of the batch came in at 1.85", which was still small enough to consistently smack the 10" gong that the club has placed at 300 yards. The clean break of the AccuTrigger speaks volumes and is one of my longstanding favorite features of Savage rifles. From the factory, it broke at 2 lbs, 5 ozs., and, as always, was free of even the slightest hint of creep. By removing the stock, I was able to dial it down to a weight of 1 lb., 9ozs., which is extraordinarily helpful.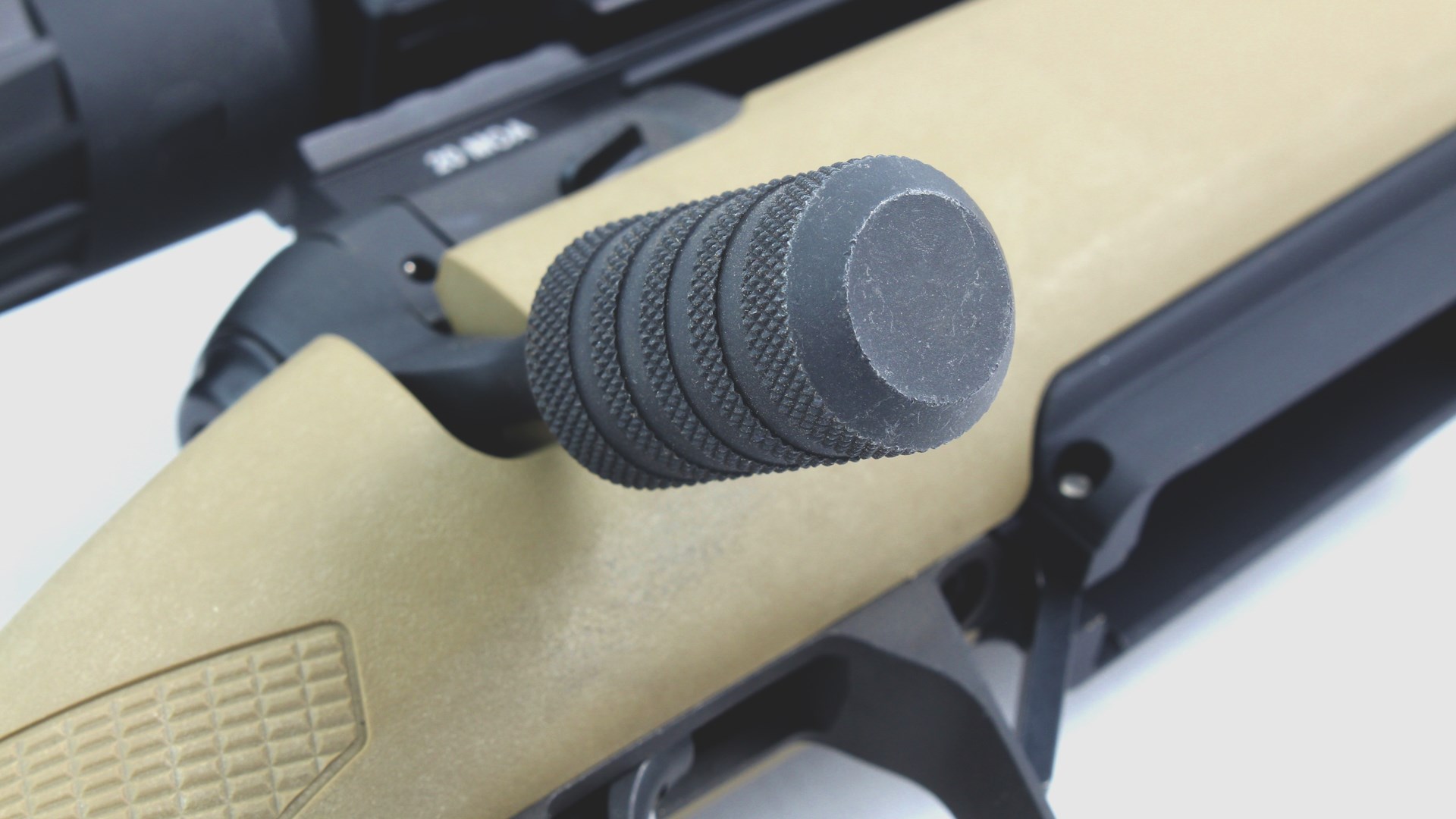 I worked with the 110 Carbon Tactical in a variety of scenario-based positions, including resting it atop a crossbeam. While doing so, I found that the magazine well makes an excellent barricade stop and, when combined with a small sandbag, helps to build a stable shooting platform on the fly. It was from these positions that I learned to appreciate the enlarged bolt handle and the extended magazine-release lever. Throughout the test, I experienced only a mild amount of felt recoil, which is surprising for a shorter-barreled .308 Win. without much meat on its bones. I liked that I still had the option of dialing it down further by screwing a muzzle brake onto the threaded muzzle later, if I desired. Additionally, the texturing on both the grip and fore-end made up their share of controllability during the firing process, which is vital if you are dealing with wet weather, which I certainly was.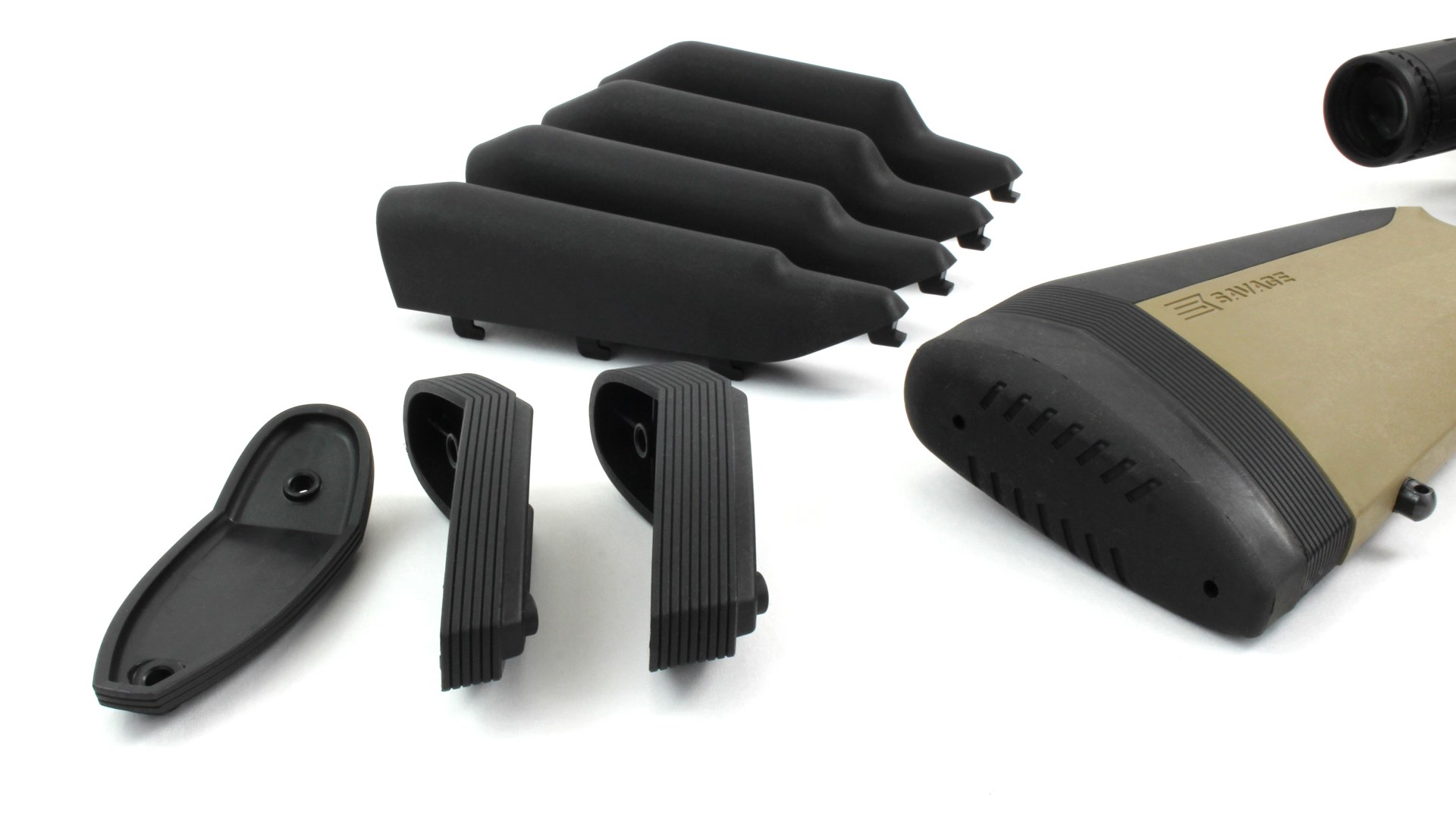 The Savage 110 Carbon Tactical exceeded my expectations, which has been par for the course lately with Savage guns. This rifle showed me that weight reduction isn't the enemy and that, if done right, carbon-fiber-wrapped barrels can be just as accurate as conventional steel ones. Its compact stature was not just great to shoot, the rifle also maneuvered easier than expected. Whether on the practical range, shooting bench or for trekking after game, the Savage 110 Carbon Tactical has what it takes. For more information, visit SavageArms.com.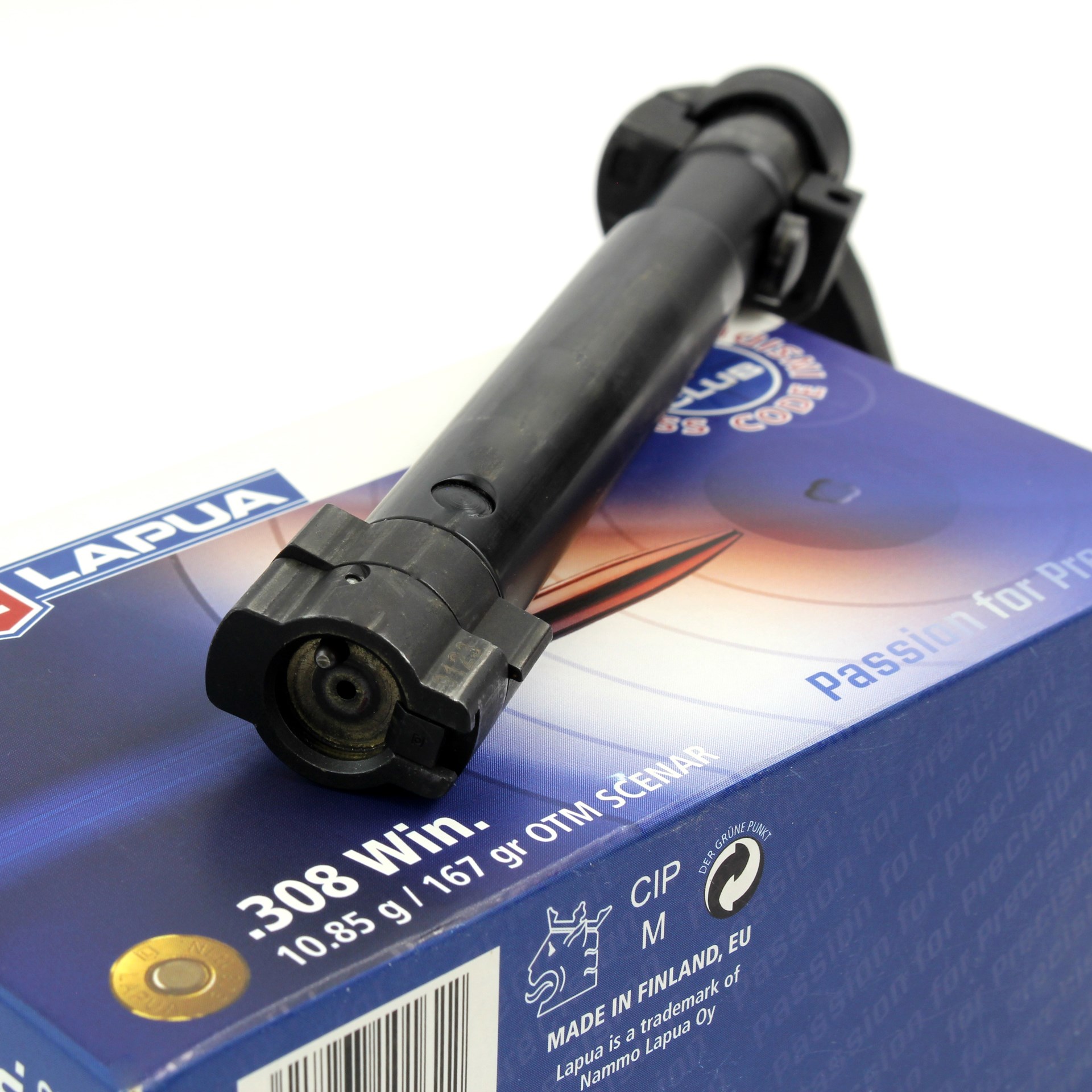 Savage 110 Carbon Tactical FDE Specifications
Action Type: bolt-action, centerfire rifle
Chambering: .308 Win.
Barrel: 22" carbon-fiber-wrapped stainless steel
Receiver: carbon steel
Stock: user-adjustable AccuFit; synthetic Flat Dark Earth finish
Magazine: 10-round, detachable-box, AICS-pattern
Trigger: two-stage; 2 lb., 5 oz. pull
Sights: none
Weight: 7 lbs., 10.4 ozs.
Overall Length: 42"
Accessories: owner's manual, length of pull spacers (4), cheek risers (4), lock
MSRP: $1,789