Rossi Back in Revolver Game with New .357 Magnums
A trio of new .357 magnum wheel guns are headed to the market in 2023 under a familiar old name. Turns out, Rossi is back in the revolver game.
Amadeo Rossi, first established in Brazil in 1889, long had a history with various double-action .38 and .357 Magnum revolvers and only exited that market in recent years while under ownership by Taurus, preferring to continue marketing assorted rifles and shotguns with an emphasis on the lever-action niche. Now, Rossi has roared back into its old space with three planned stainless-steel six-shooters.
Among the new additions to the catalog are a carry-sized RP63 model that sports a 3-inch barrel, a "do-anything" 4-inch brother – the RM64 – and a beefy 6-incher in the form of the RM66.
RP63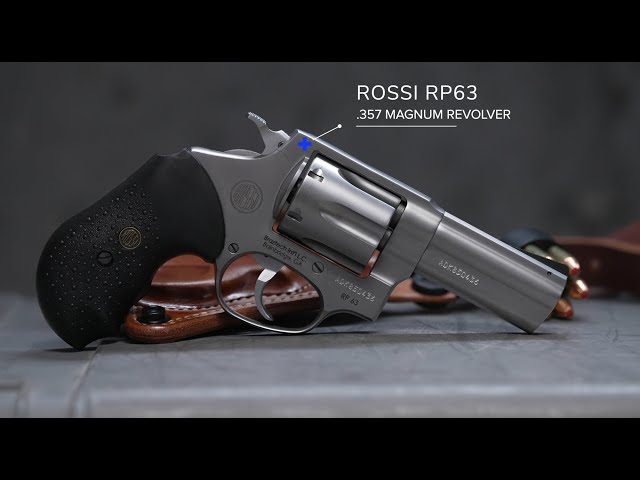 RM66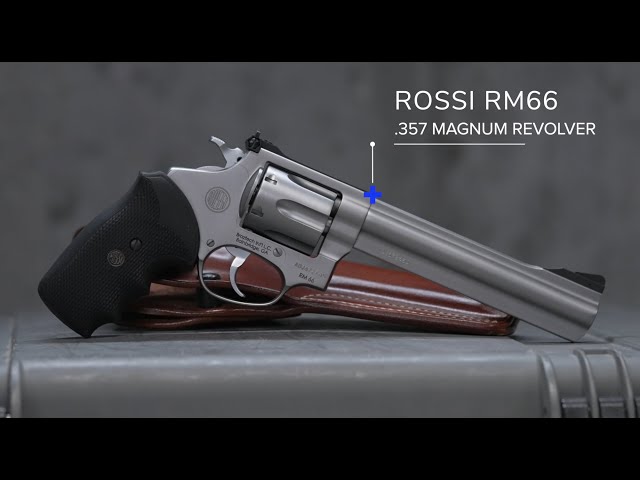 The RM64 splits the difference between the two above guns, using a 4-inch barrel. Rossi says it is an all-around player, claiming, "You can carry concealed, use it in the woods, hunt with it, defend your home with it, or even shoot IDPA with it." Unlike the new RP63 and RM66, which are shipping now, the RM64 is set to launch later this year – hence the lack of more details on it.
An interesting design feature of the new Rossi revolvers is mounting the firing pin on the hammer, coupled with what is billed as an all-new "match-grade" trigger and an internal hammer block safety.
The MSRP on the RM66 is $620 while the shorter round-butt RP63 is set at $460, both prices that will likely be lower at the gun counter. For those looking to save a little coin and go with a gas-nitrided black finish rather than stainless, Rossi will be offering that as an option for $580 and $445, respectively. Overall, not a bad price point on stainless revolvers, with the main competition in that neighborhood being from sister company Taurus.
Since you came this far, Rossi went to the trouble of making a three-minute Longmire/Yellowstone-esque cinematic film highlighting the new revolvers, entitled "Magnum Country." It actually has some pretty decent production standards and includes a cameo by the RM64 4-incher.