Les Baer Custom: High-Peformance M1911s
Les Baer Custom: High-Peformance M1911s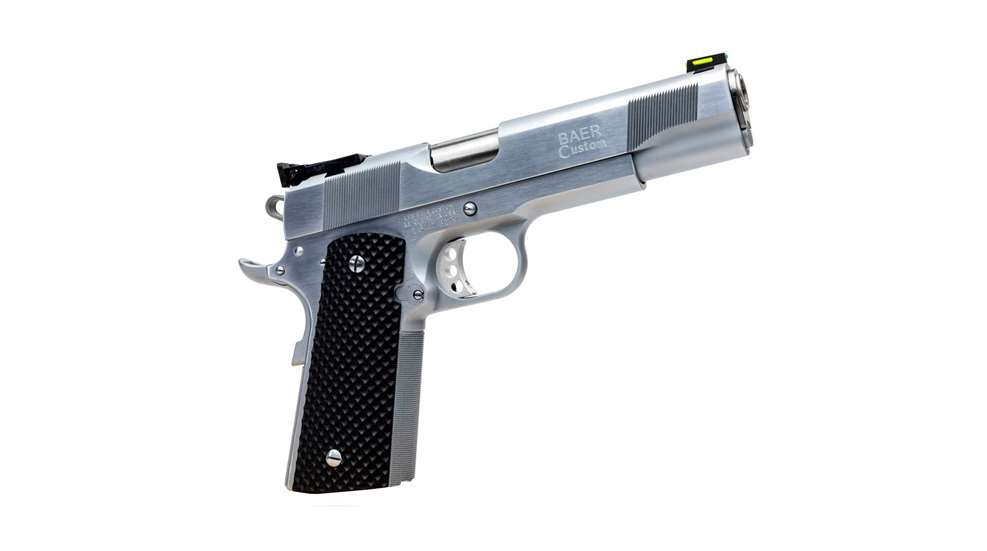 Les Baer began tuning, fixing and modifying guns in 1973. His first shop, so to speak, was the basement of his home in Allentown, Penn. Enthusiasts quickly discovered the quality of his work and word spread. By 1976 demand was outgrowing his workspace, forcing him to expand. In 1980 he launched his full-time gunsmithing career by establishing Bear Custom Guns.
Nine years later Springfield Armory harnessed that talent by hiring him to manage its custom shop. Baer made the move to Geneseo, Ill., but the desire to create his own fine line of precision M1911s never faded. He officially established Les Baer Custom in 1991. Headquarters was originally in Rock Island, but in 1994 he moved operations to Hillsdale, also in Illinois.
There the Les Baer legend grew, with collectors, match shooters and 1911 fans more eager by the year to own one of his M1911s. When Illinois enacted even more restrictive gun laws, he responded by moving operations across the Mississippi—LeClaire, Iowa, to be precise—in 2007. It was a strategic business victory, putting a political barrier between anti-Second Amendment legislators and his thriving business. The approach was ingenious, too. The two cities are only 20 miles apart, minimizing attrition among a highly skilled staff and providing legal isolation from left-leaning "Land of Lincoln" legislation.
Today the company maintains the same attention to detail and dedication to precision. It offers a fine line of M1911s. Most are in the traditional .45 ACP chambering, but there are also models that run 9 mm Luger, .38 Super and 10 mm cartridges. All have the trademark looks of a Baer and come with the performance now relied upon by serious competitors, law enforcement and special operations groups. When Sheriff Jim Wilson tested a pair of the company's pistols for American Rifleman he wrote, "Les Baer is one of a handful of M1911 craftsmen who take the time to build guns right and expect them to last. For many years, he personally test fired every firearm that his company produced. I've lost track of how many Les Baer guns that I've fired over the years, but, without exception, I have found them to be accurate and reliable handguns—the kind of pistol a man could bet his life on."
The Les Baer Custom Premier I pistol is the firm's M1911 king, so to speak, but there's no shortage of other versions from which to choose. Its 10 mm-chambered Kenai Special—a tribute to the state of Alaska—has a corrosion-resistant, hard-chrome finish, timeless looks, Baer performance and its all in packaged in that reliable M1911 platform.