Kieran McMullen's Books On Guns Of The Irish Revolution, 1913-1924
Kieran McMullen's Books On Guns Of The Irish Revolution, 1913-1924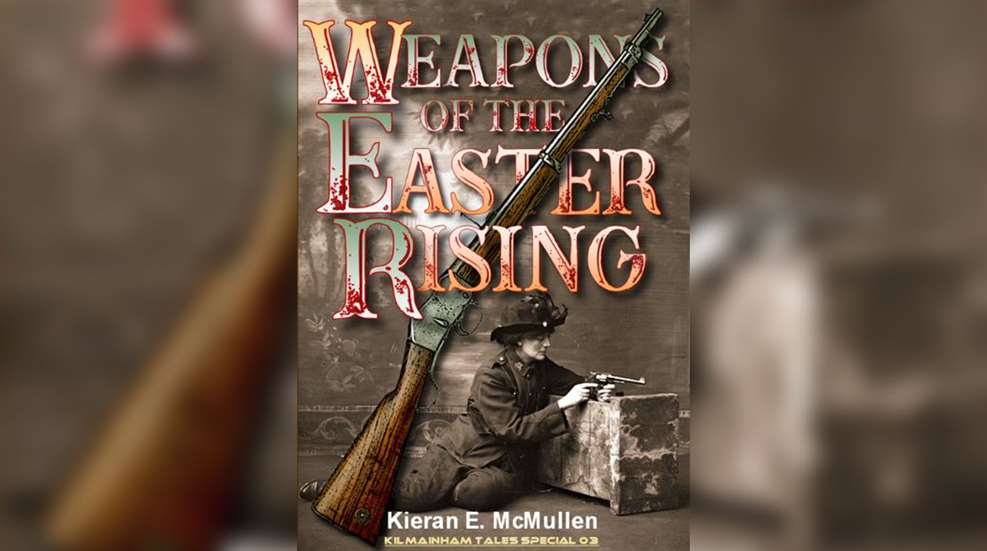 Noted author and firearms expert, Lt. Col. Kieran McMullen, U.S. Army (Ret.), has written four superb little books that detail all of the firearms used by the participants (on both sides) in the Irish "Troubles" of the Easter Rising, the Irish War of Independence, the 1921 attack on Dublin's Customs House and the ensuing Irish Civil War. While each volume (published by Kilmainham Tales Teo in Ireland) can be considered as a standalone in itself, the cumulative effect of all four books is a comprehensive account of the guns involved and tactics used during the time period that historians have dubbed the "Irish Revolution", with all of the information set in its political and historical context.
The author's admitted purpose in writing these books was to acquaint the non-American reader with the basics of each firearm system. Although many American readers might already be familiar with the operation and capabilities of various Mauser, Enfield, Webley, Colt and firearms used, those living in the British Isles do not enjoy the same access to firearms as do American firearm enthusiasts, due to very restrictive gun regulations overseas. Indeed, the number of historical researchers in Ireland and the United Kingdom who have ever handled a "Howth" Mauser rifle or a "Peter The Painter" Mauser pistol—much less fired one—is very, very small.
However, in addition to information on ballistics, magazine capacity, effective range and other details in each chapter, the author has included fascinating, and stirring, firsthand stories about the firearm being discussed—with nearly all of these accounts being drawn from the incredible collection of online "Witness Statements" available on the Irish Bureau of Military History's website.
In all four volumes, not only are armored cars, tanks and guns discussed in detail, but the author has also included naval vessels and aircraft, along with associated armaments. Most importantly, he draws on his own experience, as both a U.S. Army officer and later as a law-enforcement officer, to discuss explosives in depth, but in a way that is easily understandable to those who have never set off an explosion. Since McMullen owns and has fired nearly all of the small arms mentioned in his four books, his observations on their relative merits are undeniably valid and valuable to historians who do not have access to these same guns.
The books, Weapons of the Easter Rising (2018, 128 pps.), Weapons of the Irish War of Independence (2020, 204 pps.), Weapons of the Customs House Attack (2020, 104 pps.), and Weapons of the Irish Civil War (2022, 226 pps.), are fully indexed, and each one contains a bibliography and/or a suggested reading list. They are all available from the publisher, Kilmainham Tales Teo, 33 Weston Crescent, Weston Park, Lucan, County Dublin, K78 DC64, or from kilmainhamtales.ie for 12.50 Euros plus postage, and kilmainhamtales.us@gmail.com for $25 plus postage.