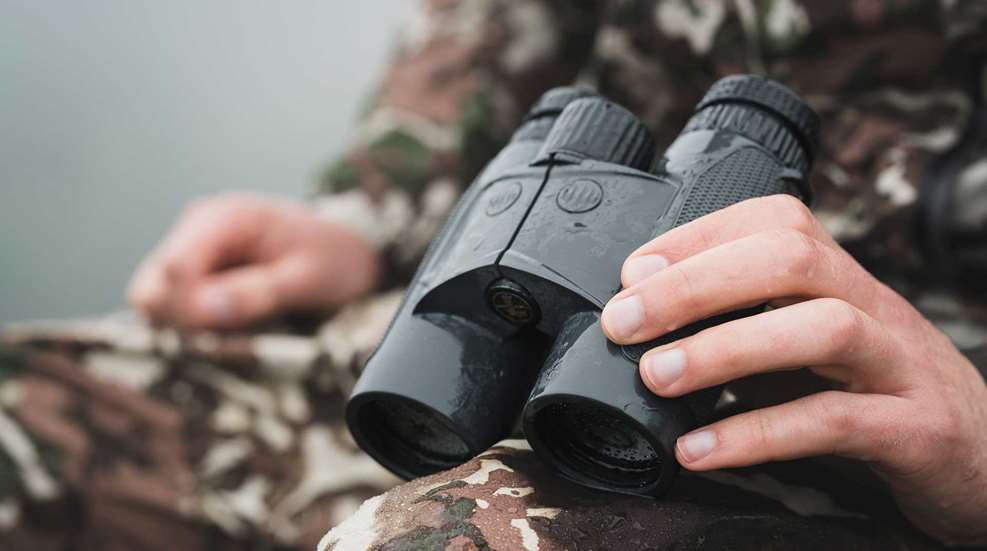 Regardless of the firearm and the sport, it's clear that optics are plentiful in every corner of the market, and they're here to stay. From micro red-dot (MRD) sights to cutting-edge magnified optics, the world of shooting sports has seen a tremendous leap in not just what optics are capable of but also in the applications of those same optics. This year, we're seeing not just new MRDs and traditional riflescopes, we're also seeing advances in other spheres, particularly where optics and tech collide. Here are five innovative new options we're looking forward to seeing more of this year.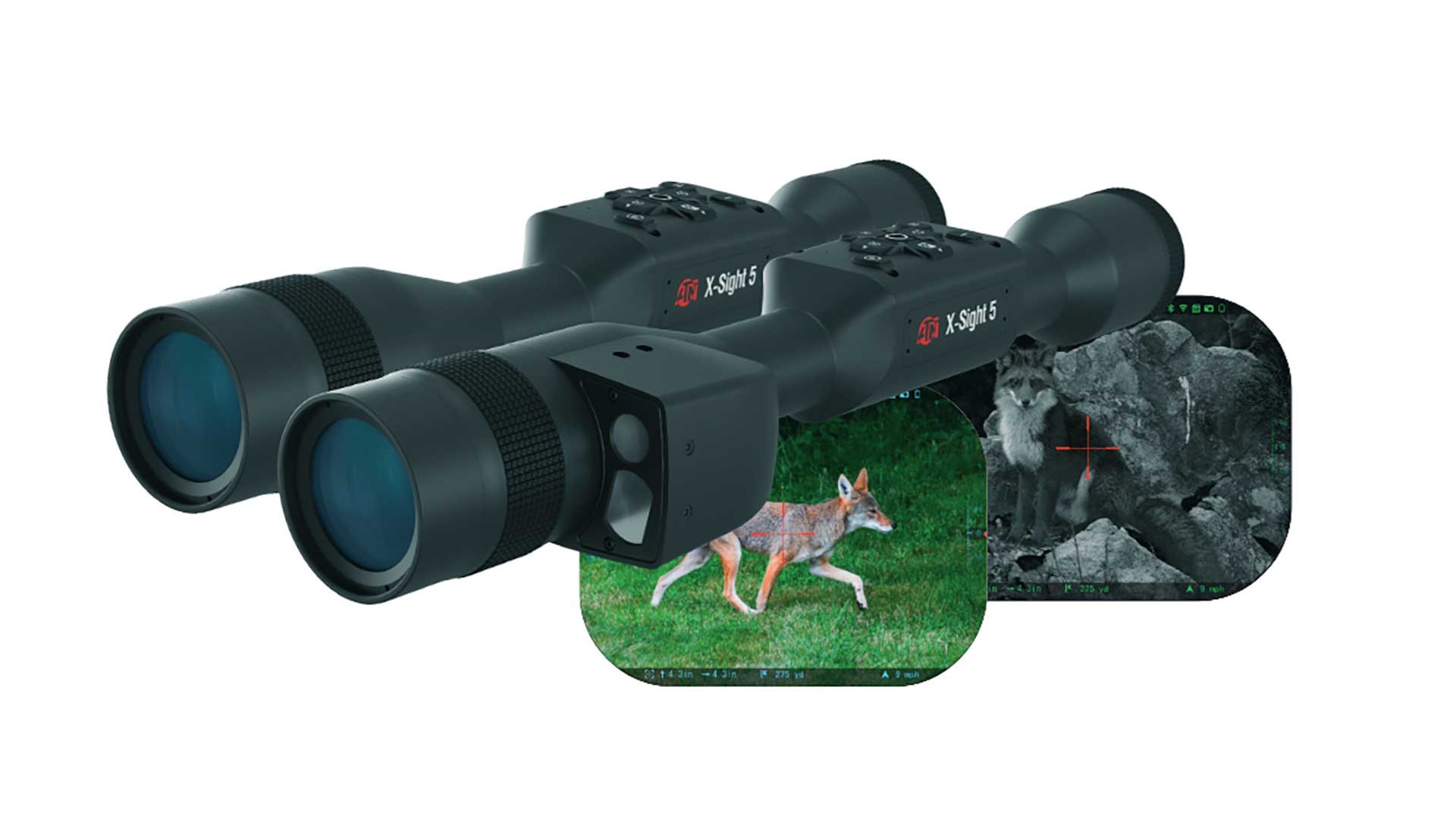 ATN Gen5 Night-Vision Optics
American Technologies Network (ATN) Corp. is taking its entire product lineup to the next stage of evolution with its 5th Gen X-Sight 5 Ultra HD 4K+ Smart Day/Night scope. The design is intended to provide the highest sensor resolution on the market, producing 33 percent better image quality than the company's previous 4K models. Built with 4 million more pixels than previous designs, the X-Sight 5's high-performance sensor is designed to project accurate tones, vivid colors and a more realistic sight picture. Additionally, an on-board ballistic calculator will help shooters ensure their shots land on target. Additionally, the 5th Gen design will offer a program that allows users to design their own reticle, as well as choose from multiple patterns and color options already on board. ATN will have 3-15X and 5-25X models available, either with or without a built-in laser rangefinder.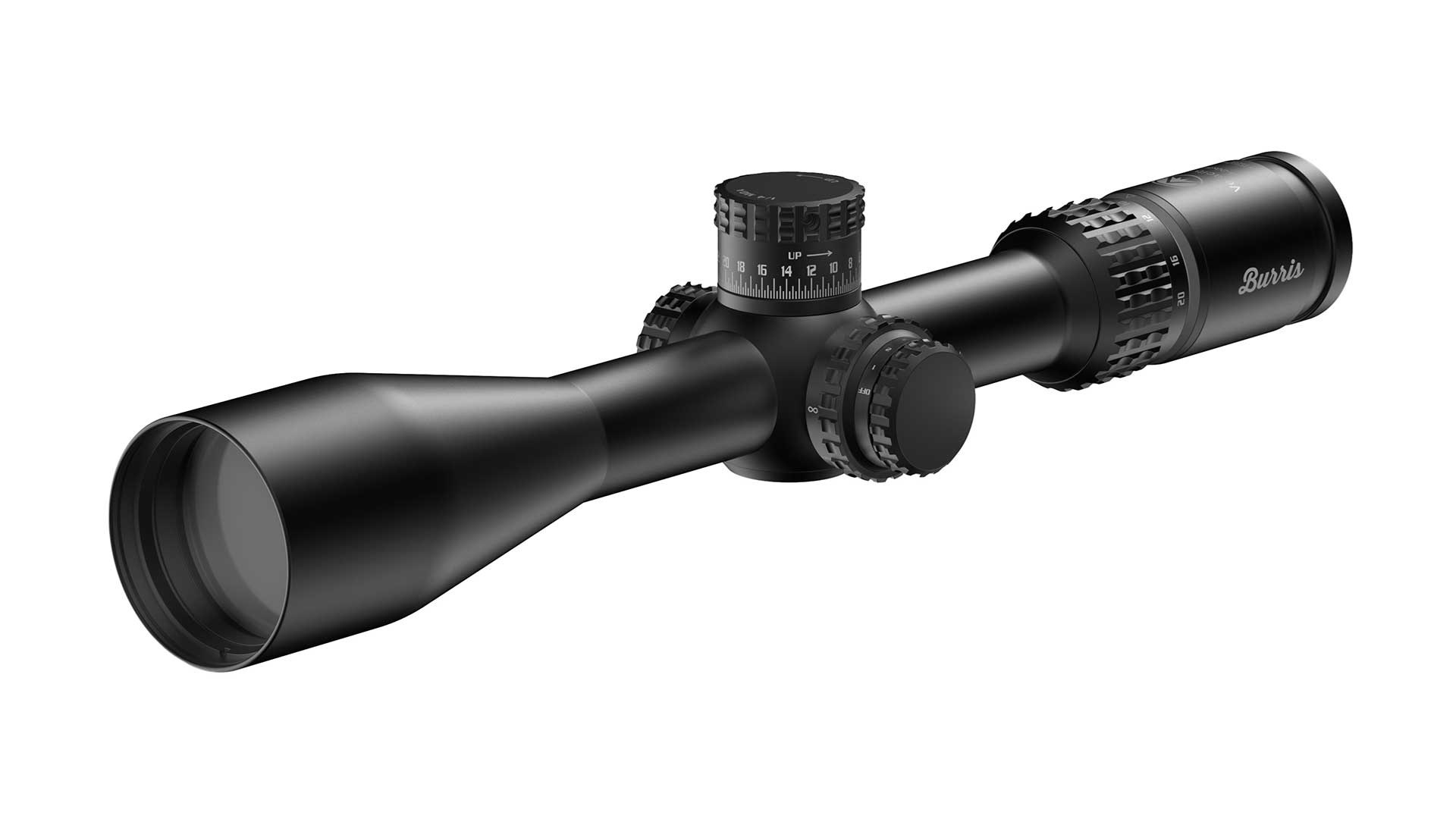 Burris Veracity PH 4-20X 50 mm Riflescope
It has been years in the making, but Burris Optics finally released its Veracity PH riflescope, a 4-20X offering that incorporates some of the most innovative technology yet found in a traditionally sized optic. At the heart of the new optic is the company's Programmable Elevation Knob (PEK), which provides hunters and shooters with an unprecedented level of precision when it comes to elevation dialing. When used in conjunction with a rangefinder, the Veracity PH allows shooters to dial the exact range to their target by simply turning the elevation dial until the yardage readout inside the riflescope's heads-up display in the sight picture matches the distance indicated by their rangefinder. The scope accomplishes this by pairing with the company's BurrisConnect app, which allows owners to load a particular ballistic profile into the optic via Bluetooth connectivity. In addition, the design of the Veracity PH's elevation dial means that the optic is capable of delivering 1/10 m.o.a. adjustments. The suggested retail price on the Veracity PH is $1,200.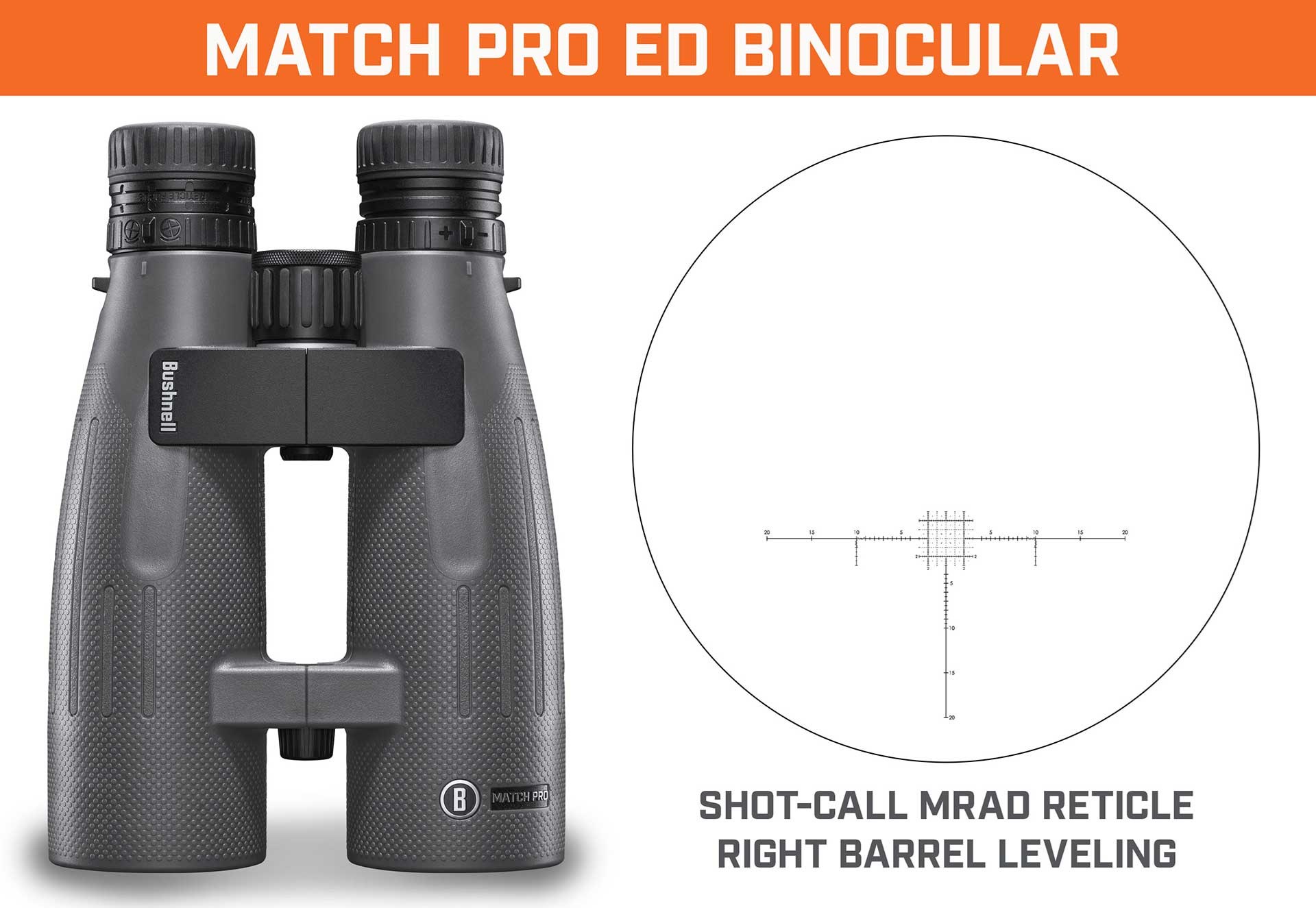 Bushnell Match Pro ED 15X 56 mm Binocular
Long-range shooting is one of the hot trends ongoing, and Bushnell released its Match Pro ED binocular to give spotters a better tool to aid shooters in getting on target. Built into the binocular reticle is the company's proprietary Shot-Call reticle, which provides an easy way to determine what kind of adjustments are needed for shooters to get on target. The reticle itself has a dedicated focus adjustment, and it can be rotated within the sight picture in order to level it after the user adjusts for interpupillary distance. A built-in stabilizer stabilizes this distance adjustment and adds further stability and pressure when the binocular is mounted on a tripod. The 15X magnification range means it can stand in for spotting scopes when shots are at moderate distances, and the unit's magnesium housing ensures that it's rugged, yet lightweight. The suggested retail price on the Bushnell Match Pro ED 15X 56 mm binocular is $700.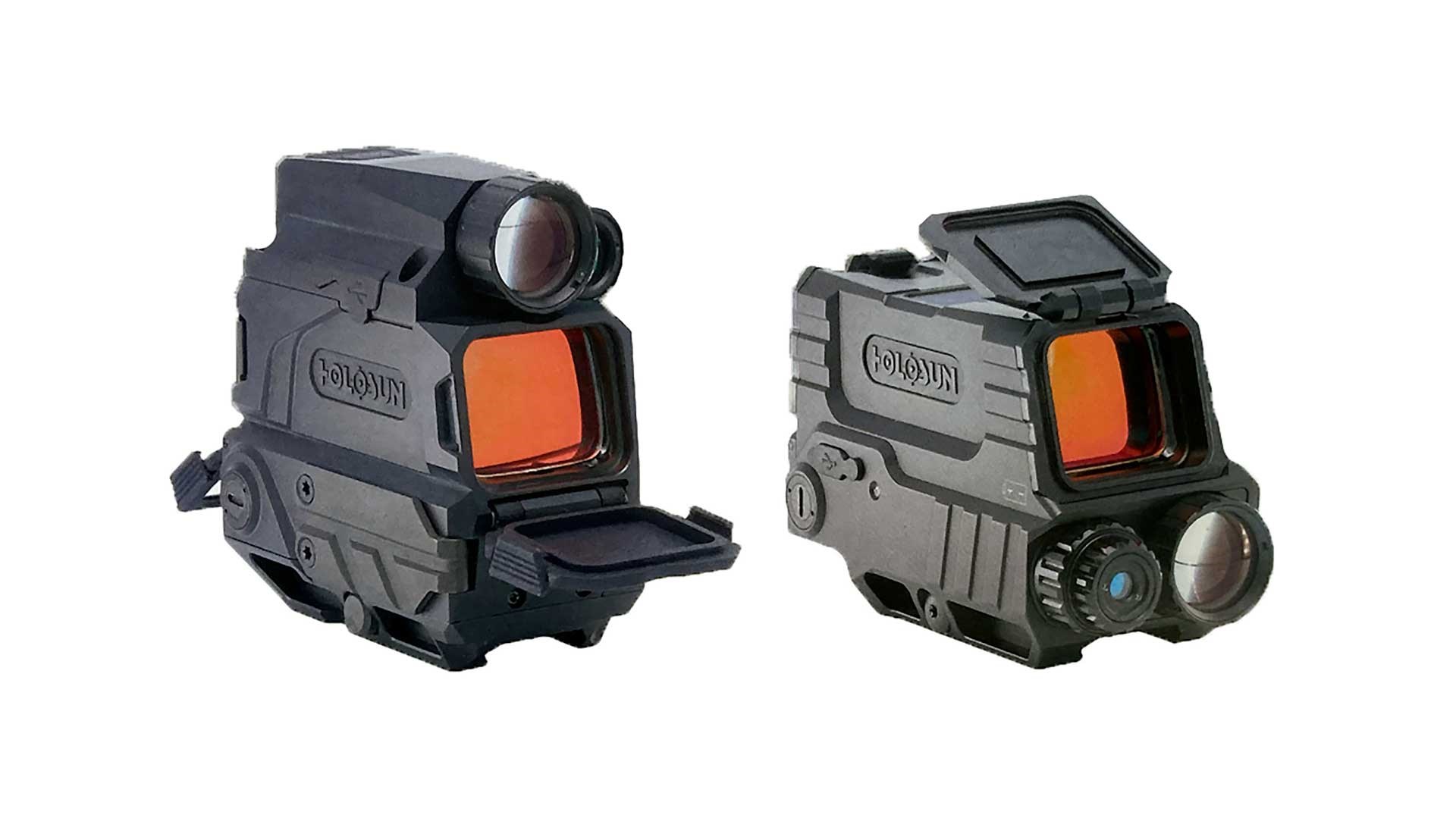 Holosun DRS Thermal
Holosun surprised the marketplace at SHOT Show '23 by rolling out prototypes of its Digital Reflex Sights (DRS), which will eventually be available in night-vision and thermal models. The design is what the company calls a "fusion sight," in that it will combine Holosun's current red-dot technology with thermal-imaging capability. In particular, the sight will feature an LED Multi-Reticle System with two reticle options, 1024×768 resolution display at 50 frames per second, 8X digital zoom and video recording. Five thermal-imaging modes will be available, including white hot, black hot, highlight, outline and fusion. Holosun also plans to offer a DRS-TH Pro model that boosts imaging resolution by 33 percent. Powered by a 18350 rechargeable unit, the battery life ranges from 10 hours on the Pro model to 20 hours on the standard model. At press time, no details were available regarding pricing.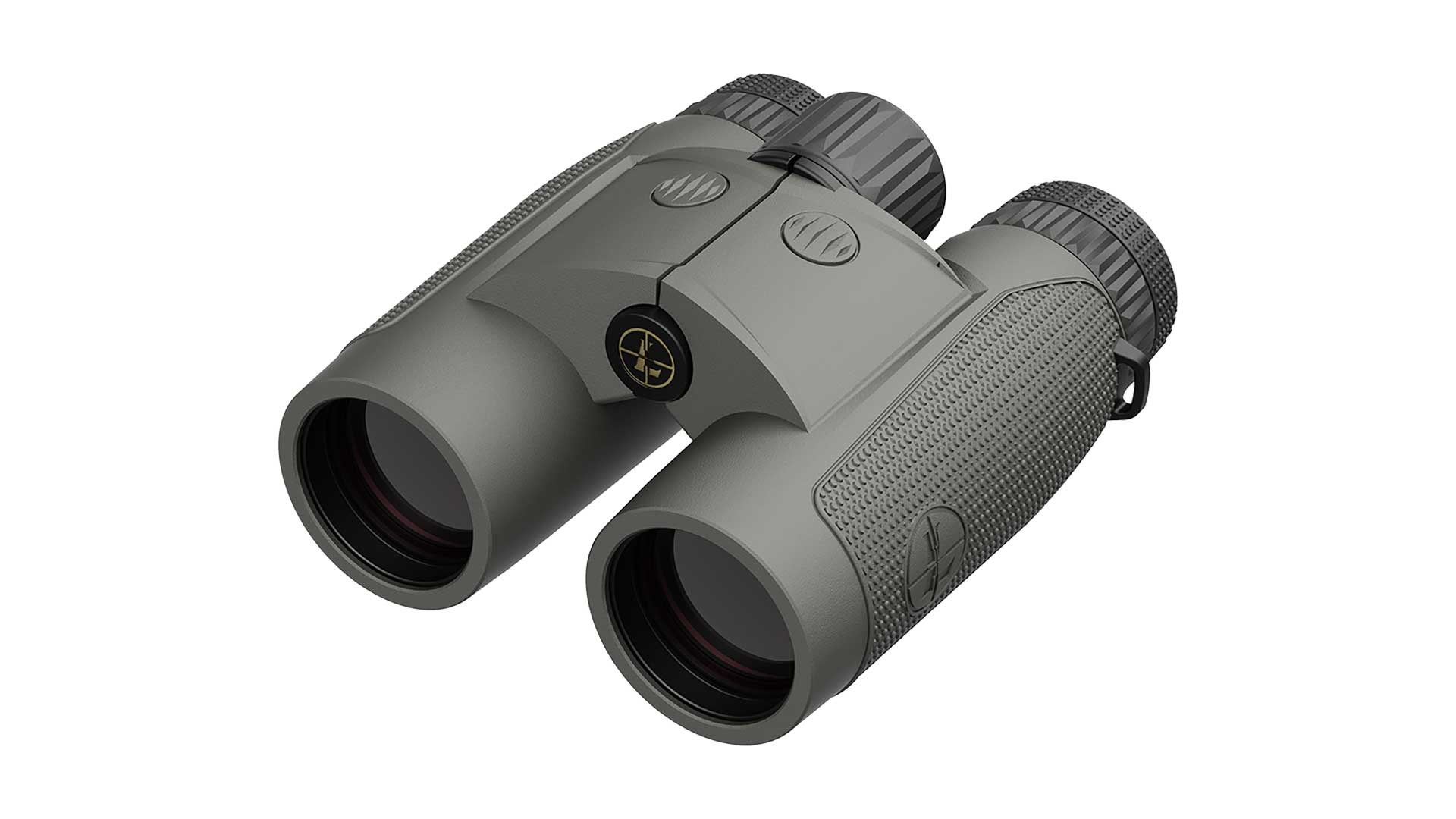 Leupold BX-4 Range HD Rangefinding Binocular
When it comes to hunting, cutting down the time between sighting game and taking a shot is critical. That's why Leupold's new BX-4 Range HD rangefinding binocular is such a critical introduction for the hunting world, since it packages the company's DNA laser engine and ballistics software with its clear, rugged BX-4 binos. The 10X 42 mm binocular is equipped with Leupold's True Ballistics Range/Wind (TBR/W) technology, which incorporates 25 different ballistics profiles that account for most hunting cartridges. This enables hunters to dial in on the right shooting solution for their prey, even at distance. Combined with that is Leupold's 10-m.p.h. wind holds, which enable shooters to dial in windage, too. The BX-4 Range HD binocular is capable of ranging reflective targets up to 2,600 yards distant, while trees and deer-size game can be ranged at 1,600 yards and 1,100 yards, respectively. The suggested retail price on the BX-4 Range HD is $1,600.
While there are many more innovative optics than just these five, the new offerings outlined above highlight some direction for the optic industry. It's clear that not only are complex electronic optics here, they're here to stay, and they're going to change the way we shoot. With the continuing innovation in this field, today's hunters and shooters will have less trouble than ever before when it comes to staying on target, no matter the lighting, weather or distance.